Turning Kids into Real Readers
by Jeanette Larson
G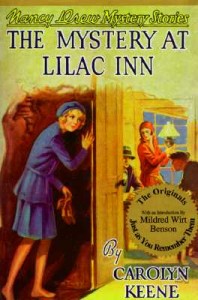 rowing up I eagerly awaited the mail, which I knew might bring me the latest Nancy Drew title or, if I was lucky, the most recent book in the Landmark History series. When I opened one of these series books it was like old friends were introducing me to new ones and I couldn't wait! What's a series book? In most cases these are groups of books that follow the same characters in a familiar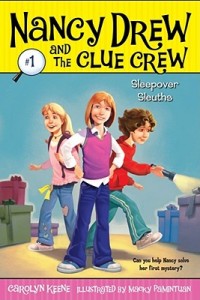 setting. The plot may follow a similar outline in each title in the series. A big part of the appeal of series for kids is that you know the characters already and you know that the story doesn't end when the book ends. For non-fiction series, the books have a somewhat uniform design and layout and they often focus on related topics, providing a level of comfort for the reader who knows where specific types of information will be found on a page.
Series books have been around for more than 100 years. In the past teachers, parents, and librarians often frowned on series fiction as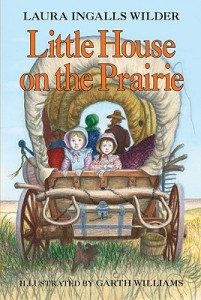 being poorly written or formulaic. Writers like L. Frank Baum cashed in on the success of one or two books by writing more books about their popular characters. While some, like the Little House books by Laura Ingalls Wilder, were well written, many were slapped together to sell quickly. In the past, and probably still today in some places, librarians refused to purchase series titles even though they knew they would be popular.
We all know that there is no Carolyn Keene: the Nancy Drew books were written by a stable of writers and followed a very tight set of criteria. They were not, and are not, great literature but they are loved by readers, and most avid adult mystery readers readily admit that their love of the genre was born out of at least one of the Stratemeyer Syndicate series. Series books may not be the Newbery winners (although a few titles like Joey Pigza Loses Control by Jack Gantos and Ramona Quimby, Age 8 by Beverly Cleary have received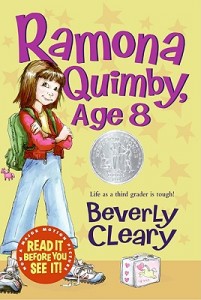 Newbery honor medals) but these are the books that turn kids into real readers. Kids also want to read what their peers are reading–just look at the number of young people clutching paperback copies of books in the Twilight series or carrying around one of Rick Riordan's Percy Jackson titles. Many of the books that kids stay up late to finish are series titles specifically because they are comfortable, familiar, and exciting.
Educational publishers, like ABDO, Capstone, Lerner, and Heinemann-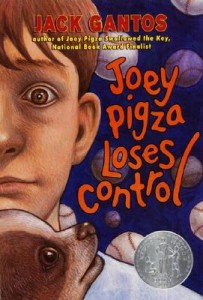 Raintree publish a lot of series non-fiction for the library and school market. These books use a standard page layout that makes it easier for emerging readers and learners to locate information. They may have series imprints like That's Gross! A Look at Science (disgusting topics that appeal to reluctant readers) or Amazing Working Dogs (co-branded with the American Humane Society) that have a limited number of potential topics. But non-fiction series may also be open-ended, ending only when sales decline or the topics become too fragmented or obscure. These series non-fiction books are often easier for English language learners to read because the design demands a lot of illustrations, glossaries and other back matter, larger type, and narrow subjects. A big question for libraries is whether to sign on to buy every title in the series, regardless of local demand, or to pick and choose titles that fill a need in the collection. With very, very tight budgets, few libraries can afford standing orders these days.
While most series books, particularly in fiction, are written by the same author, some are written by different scribes, particularly if the series, like the American Girl series or the 39 Clues books, is branded by the publisher. This leads to a challenge for libraries–to shelf the series together or to shelf them according to their true cataloging classification. There is no best answer however many libraries are following the bookstore model and grouping series together, knowing that the reader will want to grab them all. Fiction or non-fiction; well written or ghost-written, series books are here to stay!
CHECK IT OUT!: If you want to know which book to read first, or what book comes next in a series, check out Mid-Continent Public Library's Juvenile Series and Sequels HERE.  This free database indexes over 28,000 titles by series title, series subject, title, and author.
Jeanette Larson has more than thirty years of library experience but "took her pension" in 2006. She currently teaches for Texas Woman's University and is an independent trainer for libraries around the country. Jeanette is also the author of Hummingbirds: Facts and Folklore from the Americas (Charlesbridge, 2/11) and El día de los niños/El día de los libros: Building a Culture of Literacy in Your Community through Día (American Library Association, 4/11)