Picture Book Biographies: Removing the Translucent Mirror
by Bruce Frost
It was impossible not to be moved by President Obama's speech during the Tuscon Memorial Service. But one passage of his speech especially struck me. He said, "[I]n Christina we see all of our children. So curious, so trusting, so energetic, so full of magic. So deserving of our love. And so deserving of our good example."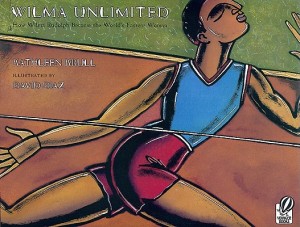 Those words were true of my own children. And I thought about how my five-year-old son and I had just read the picture book biography, Wilma Unlimited by Kathleen Krull, and discussed differences, limitations, and perseverance. Wilma was the good example he deserved. In addition, I realized the true power of a picture book biography.
A good picture book biography exemplifies how each person is different and yet the same, how despite limitations and tragedies, people still strive for a better world. They are a way for the child to enter unfamiliar worlds and make connections.
For example, in Wilma Unlimited, the child reader experiences the ravages of polio and racism; feels Wilma's pain, the comfort of family; and cheers Wilma on during her success.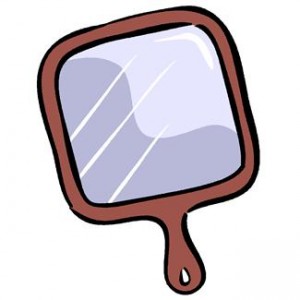 To most children, though, the outside world is a translucent mirror. They look beyond the film of other worlds and see only themselves. It is difficult for children to see beyond their own hard lives and their own lack of self-determination.
However, a picture book biography, when told and illustrated well, solidifies the veil between self and other, causing the "other" to become real and reflected. In fact, the best stories merge the "self" and "other" and enable the child to actually experience the hardships and hopes, the struggles and successes of that subject.
The picture book biography allows the child to construct their own meaning of the world via a many-layered reflection – in which connections between self and subject are made. These connections may be based on shared experiences or feelings. Other connections can be as simple as similar interests, such as sports or science. In addition, within every story there is the constant that we all share: the hope to overcome the obstacles in our lives.
But the ultimate power of a picture book biography is when a child shares it with an adult. As its subject supplies an inspiring role model, the discussion between adult and child strengthens the reflective process. And through reflective and respectful discussion, the child learns how to communicate with and learn from those who are different.

As President Obama said, our children are "so deserving of our love. And so deserving of our good example." We owe them positive role models in all walks of life. We owe them a mirror – through discussions and experiences – that reflects back a magical self and a connected humanity. We owe them the ability to share with and learn from each other. We owe them hope.
And as a children's writer with his own picture book biographies in dormancy, how might I contribute to this mirror? If I was to awaken and write these stories with care, might I help at least one child see the world in a different light?
Bruce Frost is an educator, parent, and author of young adult and middle grade fiction. Recently, at Words Not Taken: An Exploration in Writing and Voice, Bruce has been blogging about and "sorting the pieces" of picture book biographies.