The ReaderKidZ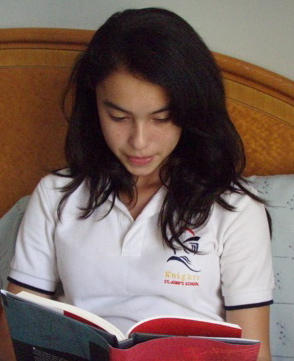 One of many ReaderKidZ: Guam, USA.
Welcome to ReaderKidZ!
Who are we? Some of us are teachers. All of us are parents and children's book writers. All of us understand two basic truths about children and reading: Lifelong reading habits are established in early childhood, and children need what books have to offer.
We've come together to establish a resource for teachers, parents and librarians who work with readers in grades K-5. On a regularly-updated basis, ReaderkidZ will provide new and exciting downloadable tools we hope you'll use in promoting books to these up-and-coming readers.
On our site, you'll find valuable downloadable materials in Author-In-Residence, with a new author every few weeks; titles from around the globe in Beyond Boundaries; book recommendations in the Book Room; downloadable teacher resources and more in the Tool Box; links to interesting articles and more in Valuable Links.
Join ReaderKidZ! because K-5 readers rock!!!!
Meet the ReaderKidZ: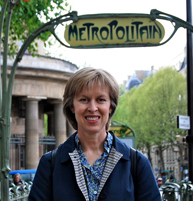 Ann Jacobus edits the Librarian's Corner, and has published short fiction, poetry and academic articles.  She writes middle grade fiction, and is the author of YA thriller Romancing the Dark in the City of Light (St. Martin's Griffin).  She and her family lived overseas for seventeen years and now live in San Francisco.
Debbie Gonzales is the author of eight "transitional" readers for New Zealand publisher, Giltedge. A Montessori teacher, former school administrator and adjunct professor, Debbie devotes her time to writing middle grade novels, crafting teacher guides and various other freelance projects. Deb now calls beautiful Ann Arbor, Michigan home.
After almost twenty-five years in education, Dianne retired, moved to the suburbs of Phoenix, Arizona, and now writes full-time. Her first picture book, Blue on Blue, illustrated by Caldecott award-winning artist, Beth Krommes, was published by Beach Lane Books (S&S) in 2014.
Nancy Bo Flood lives and teaches on the Navajo Reservation where she hikes, rides her bike and attends local rodeos. She is the author of several award-winning books including Navajo Year, Walk Through Many Seasons and Warriors in the Crossfire.  Recent titles are No-Name Baby and Cowboy Up, Ride the Navajo Rodeo.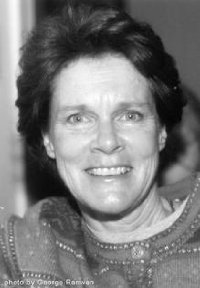 Stephanie Greene:
Stephanie Greene is the author of early chapter books, chapter books, and middle grade novels, including the Owen Foote, Sophie Hartley, and the Princess Posey series. Two new titles in her Princess Posey series will be published this year.

Meet the ReaderKidZ Librarian Contributors:
With more than 30 years experience working in libraries, Jeanette Larson has written many books and articles for teachers and librarians. Her book for young people, Hummingbirds: Facts and Folklore from the Americas, was published in 2011. Jeanette teaches at Texas Woman's University and devotes her time to various freelance projects.
Kristen Remenar is an author, children's librarian, chocolate enthusiast, and national speaker on early literacy. When she's not presenting her seminar on the best books to promote early literacy skills, she's at her library recommending great books, especially those written and illustrated by her husband, Matt Faulkner.
Other Contributers:
Carmen was born in Canada but now resides just outside of Austin, Texas. She reads, writes and breathes children's literature. Her three children, loving husband and two dogs fuel her creativity with their zany antics. Visit her at www.carmenoliver.com and say "Hi!"