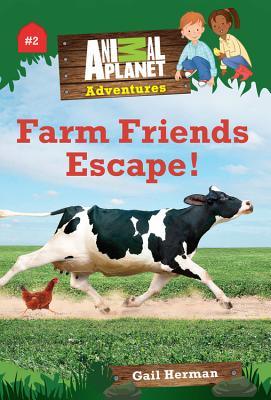 If I were still teaching in the primary grades, students would definitely find FARM FRIENDS ESCAPE! (Animal Planet Adventures#2) by Gail Herman and DOLPHIN RESCUE (Animal Planet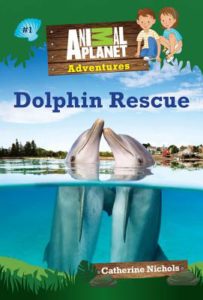 Adventures #1) by Catherine Nichols on my bookshelves. Each 10-chapter book introduces readers to a pair of protagonists (cousins Luke and Sarah in Farm Friends Escape, and siblings Maddie and Atticus in Dolphin Rescue) who, using their problem-solving skills, work together to help animals and solve a mystery.
These engaging chapter books, part of a new series from Animal Planet, offer traditional narrative stories with color illustrations alongside engaging photo and fact-filled sidebars. The books have a recommended reading level of 3rd grade, but I can easily see them holding the interest of older, reluctant readers as well as make a perfect choice for younger, fluent readers.  Kids will enjoy the bonus flipbook feature which accompanies each book.
Two new books, PUPPY RESCUE RIDDLE and ZOO CAMP PUZZLE are forthcoming in September 2017.