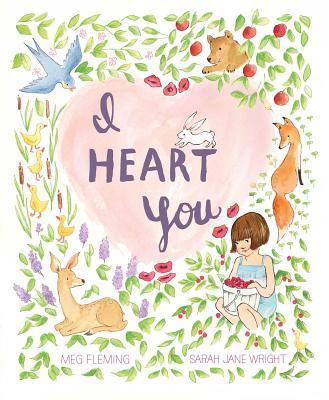 Two ways to say I love you:
A tender ode to all the ways little ones are loved and cherished, sung to and snuggled, adored and embraced. Three-word-lines capture these moments in phrases such as this one, when the mother bird and her baby dip and dive over the meadow: "I sway you. I swing you. I snug you. I sing you."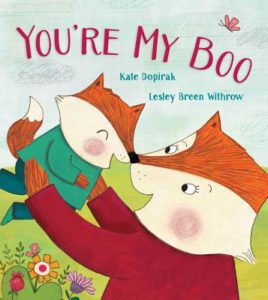 Honey bun. Sweetie Pie. Many families have silly names for one another. Mother Fox does too! "You're my peek-a-boo, my sneak-a-boo, my laughing-till-you-squeak-a-boo." As the young ones play, sometimes nicely, sometimes teasing, Mama's love is steady and reassuring. Goofy or sweet, naughty or nice, "… no matter what you do … you will always be my boo."
Enjoy these celebrations of love and share them with those YOU love this season!