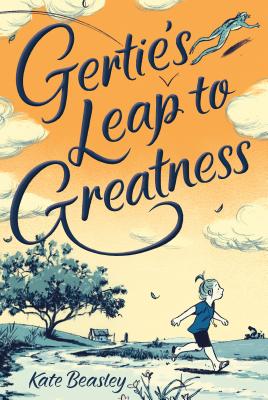 Gertie Reese Foy has a plan to become the greatest fifth grader in the whole school. And if there's anyone who can actually pull it off, it's Gertie.
Her plan starts easily enough. Phase One is supposed to be a breeze. She'll write and deliver the best summer speech the teacher has ever heard, thereby earning the title of Greatest Fifth Grader. Then, she'll march herself right over to the housey house on Jones Street where her mother, Rachel Collins, has lived since Gertie was a baby.
When Rachel Collins took off all those years ago, the only things she left behind were a locket, Gertie's father, Frank Foy, and  Gertie. It was all well and good until just a few days ago, when a For Sale sign popped up on Rachel Collins front yard.
That was why Gertie was on a mission.  "She'd show up on her mother's front porch, gleaming with greatness, swinging the locket on its chain, and she'd say, breezy as a gale-force wind, 'Didn't want you to forget this while you were packing.' " And then her mom would know, once and for all, that Gertie didn't need her anyway.
Throw in a new seat-stealing student, Mary Sue Spivey, a zombie frog, a class play, and handfuls of stolen chocolates and you've got a winner.
Full of hope and heart, laughs and love, Gertie's Leap to Greatness by Kate Beasley, illustrated by Jillian Tamaki, (Farrar, Strauss, Giroux, 2016) is sure to be a classic.