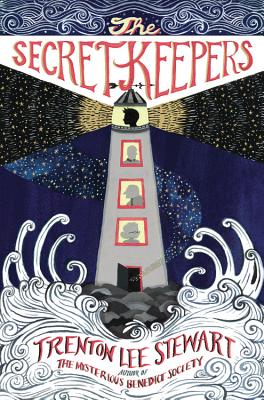 ReaderKidZ is pleased to welcome our newest reviewer, 5th grader, Terra. Welcome!
"He has a new book? What? Are you really, truly telling me that Trenton Lee Stewart has a new book?" The answer to my question was a simple three letters.Y-E-S. Yes.  Trenton Lee Stewart's new book, THE SECRET KEEPERS (Little, Brown Young Readers, 2016) had me enthralled! And as the flap copy says, "When Reuben discovers an extraordinary antique watch, he soon learns it has a secret power and his life takes an intriguing turn. At first he is thrilled with his new treasure, but as one secret leads to another, Reuben finds himself torn between his innately honest nature and the lure to be a hero."
Now Reuben is on a dangerous adventure–full of curious characters, treacherous traps, and hairsbreadth escapes–as he races to solve the mystery before it is too late.  I was really impressed by the fact that the backstory was so detailed, like a book unto itself. But the backstory that topped all was the story about Penelope Meyer, which took place at roughly halfway through the book. The basic storyline being about the watch, I thought it was clever to have such a valuable object be wrapped in something so cheap and ordinary. Another favorite detail of mine was at the end, when Trenton Lee Stewart adds something about the future of one of Ruben's friends.
The character that I enjoyed the most was Mrs. Genevieve, the old, but quick-witted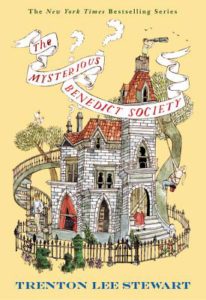 watchmaker. I have to say, that even though I haven't met the villain, The Smoke, or his "Directions," (who work as his henchmen) I was intimidated by the way my imagination drew the pictures for me. Although having the nicknames created by Ruben for the so-called "Directions" was amusing, it's hard to imagine a bad guy by the name of Lefty, or Frontman.
The book's one fault was that the adventure didn't start in chapter one, or chapter two, for that matter. Although, once things got going, the story was action-packed.
Although THE SECRET KEEPERS might not be the new Mysterious Benedict Society, Trenton Lee Stewart did a job worthy of the attention of, not just a publisher, not just an editor, not just me, but of The Smoke himself.
Terra is a 2016 Library of Congress Letters for Literature winner for Arizona, and she enjoys reading as well as writing in her daily life as a 5th Grader.