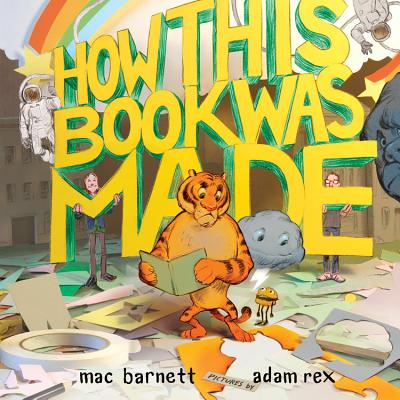 Kids love getting the inside scoop. The story behind the story.  HOW THIS BOOK WAS MADE by Mac Barnett and Adam Rex is just that, and more.  This is a book classroom teachers and school librarians will want to add to their collections, not only because its deadpan humor and over-the-top hyperbole invite kids (and adult readers-aloud) into the world of writing and publishing, but also because it's a lot of good fun. From the flap:
The people who made this book had to brave dangerous animals, an angry mob, unreasonable editorial demands, high seas adventure, traffic, and a tense game of chance where EVERYTHING was on the line. You might even call them American heroes. but they were just doing their jobs. It's how this book was made.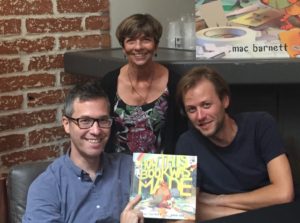 With all the writing that's happening in classrooms these days, why not encourage kids to use How This Book Was Made as a springboard to creating a class innovation based on this "true story." They could begin, as Mac does, with "At first, this book wasn't a book. It was an idea." Then let their imaginations run wild. What obstacles did they, as the writers, face? A tiger features largely in Barnett's text, as do pirates, an eagle, and ice-cream eating astronauts, but kids will delight in coming up with their own out-of-the-box obstacles. Some might even want to take their cue from Adam's art and create 3-D illustrations.
Not surprisingly, there's a story behind the story of How This Book Was Made. To learn more, check out Julie Danielson's interview with Mac and Adam HERE.
Teachers might pair this book with an older classic on the bookmaking process, HOW A BOOK IS MADE by Aliki, or a book on storytelling, such as AUNT ISABEL TELLS A GOOD ONE by Kate Duke.
Want to read another MacAdam Book? Look for the equally delightful, CHLOE AND THE LION.