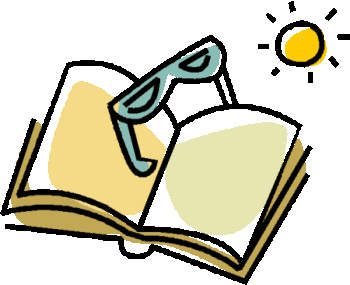 It's that time of year again. Summer is, almost, officially here. In many areas, schools are already closed. But, guess what? The libraries are open, and with whole, empty days spreading out, it's the perfect time to settle in and read all those good books that you didn't get to during the school year.
To kick things off, check out these lists:
From the Children's Book Council: 
Every two years, the ALA-Children's Book Council (CBC) Joint Committee, with cooperation from ALSC's Quicklists Consulting Committee, partner to create free Building a Home Library lists to provide guidance to parents, grandparents, and others interested in assembling a high-quality library for their children at home.These lists — organized by age groups from 0 to 14 — include tried-and-true classics, under-the-radar gems, multicultural books, and notable new reads.
                       Building a Home Library for children: Ages 0-3; Ages 4-7; Ages 8-11
Happy Summer! HAPPY READING!