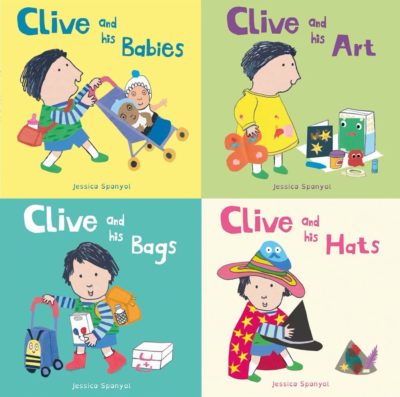 ALL ABOUT CLIVE by Jessica Spanyol (Child's Play, 2016)
CLIVE is a creative boy who likes all sorts of things: art and babies, bags and hats. Perfect for toddlers and preschoolers, each 14-page board book in this 4-book collection written and illustrated by Jessica Spanyol, shows Clive playing with friends as he explores the theme associated with each title.
One of my favorites, Clive and his Bags, follows Clive as he chooses library books for his book bag, as he and friend Mina talk about matching party bags, as he explores the special pencil pocket in his art bag. Each bag or hat, art project or doll suggests a different adventure as Clive and his friends play, care, and share together.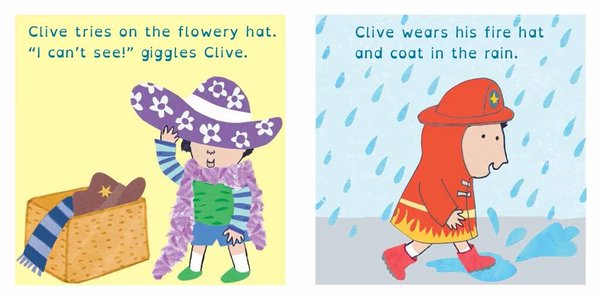 Check out this student collage work, inspired by the Clive books. So cute!!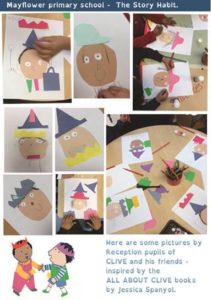 The description from the back cover says it well: "A gentle, affectionate book, celebrating diversity and challenging gender stereotypes." A lovely collection.
A review copy of this book was provided by the publisher.