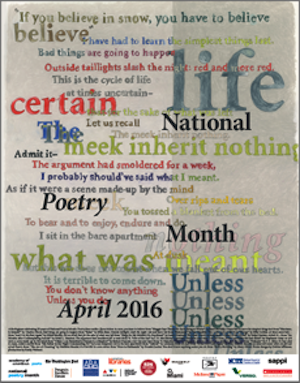 We're already well into National Poetry Month, a world-wide celebration of all things poetry! Established by the Academy of American Poets in April of 1996, this annual celebration sets aside a small part of each year to remind us all –  students, teachers, librarians, booksellers, readers, and writers from all around the globe – of the gift poetry can be in our daily lives.
There are many ways to celebrate. Here are a few suggestions:
Scroll down to find ReadWriteThink's poetry lessons for classroom teachers.
Finally, check out the ReaderKidZ posts below for more great poetry recommendations: