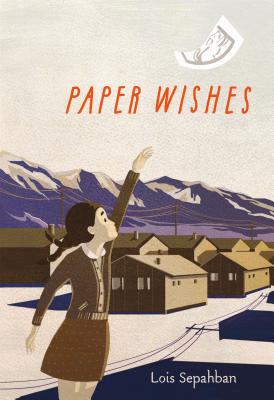 It is quiet and peaceful walking along the shore with Grandfather and Yujiin, Manami's beloved dog. But the quiet won't last.
Things are normal. Grandfather tells stories Manami knows well. They walk on the beach. Yujin cocks his head, perches beside them, licks their hands.
Things are not normal. Each day new ships arrive. Warships. Soldiers are everywhere.
It's 1942, shortly after the Japanese attacks on Pearl Harbor. Posters all over town announce the single word that will change the fate of Manami and her family: Evacuate. Soon, they will be forced to leave their home by the sea. They, and many of their neighbors, will be taken to Manzanar, one of 10 camps where Japanese American citizens and resident Japanese aliens were interned during WW II.
Sepahban's spare, poetic prose eloquently brings voice to the longing, resilience, tensions, and loss experienced by Manami and her close-knit family during this very difficult and tragic period of US history. I gulped down this hauntingly beautiful novel in one sitting. Don't miss Lois Sepahban's stunning middle grade debut.
Learn more about PAPER WISHES in this NYT REVIEW by Naomi Hirahara, author of the middle-grade novel, 1001 Cranes.
Share this LIST of recommended books on Japanese internment camps with students in grades 1-8.