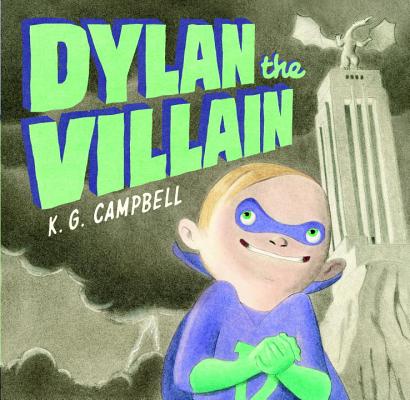 With a name like Dylan Snivels, who wouldn't be a villain? A super-villain, at that. Seems baby Dylan comes from a long line of villains, but in Dylan the Villain, written and illustrated by K. G. Campbell (Viking 2016), it's Dylan's fight to remain on top in the villainous world of kindergarten that we care about. He wears a super-scary costume and has a super-villain laugh, and his doting mother and father boast that his super-villain inventions are "extra super-villainous." But Dylan is no match for … Addison Van Malice!!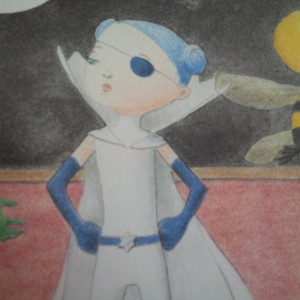 ("She has blue hair! Who has blue hair?" Poor, clueless Dylan …)
Or is he?
"And yes, Dylan's laugh was crazy.
But Addison Van Malice's was bananas!"
This hilarious picture book will delight any child who is a villain or who holds villainous thoughts deep in his or her heart (and isn't that every child??) and make the grown-ups who read it to them laugh out loud. Dylan and Addison battle to the finish, and a satisfying finish it is … or is it? As the last line in the book says, "THE END?"
We hope not.