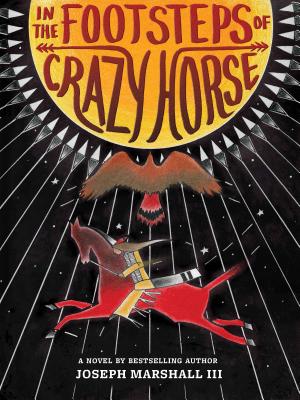 The top 25 books selected as ILA- Notable Books for a Global Society are engaging, many-layered, diverse, and amazing.  The variety of topics extends from bullying (RED) to women's rights told in picture-book form (DRUM DREAM GIRL) and novel-in-verse (AUDACITY) and human rights in a plethora of forms:  SITTING BULL; IN THE FOOTSTEPS OF CRAZY HORSE; DROWNED CITY; MY STORY, MY DANCE, and many more powerful books listed below.
Ask your local library for these books. I promise that you will be amazed at all you will learn, including new and diverse perspectives of American and global history.
The goal of this list of Notable Books and the Mission of the Children's Literature and Reading Special Interest Group is to promote the educational use of children's books by focusing on recently published children's literature, supportive professional books, issues relative to children's literature, and current research findings.
At ReaderKidZ we will review several of the Notable Books, beginning with two of the middle-grade books in this post. A complete list of the 25 books are found at the end.
IN THE FOOTSTEPS OF CRAZY HORSE written by Joseph M. Marshall III and illustrated by Jim Yellowhawk challenges readers to relook and rethink history and heroism while riding along on a road trip with Jimmy McClean and his Grandpa Nyles. Descriptions of battles and stories about the great Lakota warrior and leader are presented in historical context. Crazy Horse's commitment to protect his people from the illegal appropriation of their homeland is an uplifting story of selfless courage.
Kirkus Review writes: This powerful introduction to a great warrior and leader invites readers to ponder the meaning of "hero." (with author's note, glossary, bibliography)
BREAKTHROUGH: How Three People Saved "Blue Babies" and Changed Medicine Forever written by Jim Murphy reads like a dramatic page-turning mystery. A master at weaving an intriguing story while presenting important and often "buried" facts, Jim Murphy describes the dramatic story of one of the most difficult heart operations ever performed, an operation on "blue babies" that continues to save the lives of thousands of infants. The story is also several stories that includes discrimination, prejudice, and professional jealousies.
Here is the entire list of the 25 Notables 2016:
AUDACITY
by Melanie Crowder
Penguin Random House
BREAKTHROUGH: HOW THREE PEOPLE SAVED "BLUE BABIES" AND CHANGED MEDICINE FOREVER
by Jim Murphy
Houghton Mifflin Harcourt
DROWNED CITY: HURRICANE KATRINA & NEW ORLEANS
by Don Brown
Houghton Mifflin Harcourt
ORBITING JUPITER
by Gary B. Schmidt
Clarion Books
RED
by Jan De Kinder; Translated by Laura Watkinson
Eerdmans Books for Young Readers
DRUM DREAM GIRL: HOW ONE GIRL'S COURAGE CHANGED MUSIC
by Margarita Engle; illus. by Rafael López
Houghton Mifflin Harcourt
MY STORY, MY DANCE: ROBERT BATTLE'S JOURNEY TO ALVIN AILEY
by Lesa Cline-Ransome; illus. by James E. Ransome
Simon & Schuster
ECHO
by Pam Muñoz Ryan
Scholastic Press
FUNNY BONES: POSADA AND HIS DAY OF THE DEAD CALAVERAS
by Duncan Tonatiuh
Harry N. Abrams
GAME CHANGER: JOHN McCLENDON AND THE SECRET GAME
by John Coy; illus. by Randy DuBurke
Carolrhoda Books
GEORGE
by Alex Gino
Scholastic
IN THE FOOTSTEPS OF CRAZY HORSE
By Joseph Marshall III, illustrated by Jim Yellowhawk
Abrams: Amulet
JUNA'S JAR
by Jane Bahk; Illlus. By Felicia Hoshino.
Lee & Low
LAST STOP ON MARKET STREET
by Matt De La Peña
Penguin/G.P. Putnam
MAYA'S BLANKET/LE MANTA DE MAYA
by Monica Brown; Illus. by David Diaz
Lee & Low
RUBY ON THE OUTSIDE
by Nora Raleigh Baskin
Simon & Schuster
SITTING BULL: LAKOTA WARRIOR AND DEFENDER OF HIS PEOPLE
by S. D. Nelson
Abrams
STELLA BY STARLIGHT
by Sharon Draper
Simon & Schuster
STONE ANGEL
by Jane Yolen; illus. by Katie May Green
Philomel
THE POETRY FRIDAY ANTHOLOGY FOR CELEBRATIONS
Sylvia Vardell & Janet Wong, Eds.
Pomelo Books
TIGER BOY
by Mitali Perkins
Charlesbridge
TWO WHITE RABBITS
by Jairo Buitrago, illus. by Rafael Yockteng; trans. by Elisa Amado
Groundwood
TUCKY JO AND LITTLE HEART
by Patricia Polacco
Simon & Schuster
WANGARI MAATHAI: THE WOMAN WHO PLANTED MILLIONS OF TREES
by Franck Prévot; illus. by Aurélia Fronty
Charlesbridge
VOICE OF FREEDOM: FANNIE LOU HAMER: THE SPIRIT OF THE CIVIL RIGHTS MOVEMENT
by Carol Boston Weatherford; Illus. by Ekua Holmes
Candlewick