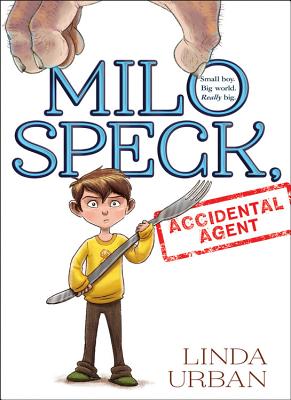 Milo knows all about magic. He's read about it in books and understands that magic can be as near as a secret door, or as wonderful as a silver coin. But Milo never expected magic would come to him. And when it did… it came in the form of a sock!
So begins Milo's wild adventures in Ogregon – a world of hungry ogres, giant turkeys, and kidnapped kids. In fact, Milo's family may very well be mixed up in some crazy Ogregonian plot. What's a small boy in a very big world to do?
This past Fall at the 2015 NCTE conference, I heard Linda (and several other authors) speak with teacher, Melissa Guerrette about writing. It was fascinating!  They also talked about MILO SPECK, and an interesting collaboration that developed between Linda and Melissa's class. I'm excited to share Part 1 of a 3-part post about Milo and that collaboration.
DIANNE: Welcome, Linda! MILO SPECK, Accidental Agent is a departure from your past novels, which have tended to be "quieter," more reflective, character-driven novels. You've said that MILO came about because of a promise you made to your son to write the kind of book he likes to read – a HAM book – a story with Humor, Action, and Mystery.
Take us back to that decision to write outside your comfort zone. What were your first steps?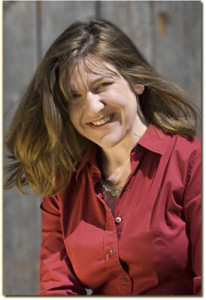 LINDA: The very first chapter of Milo happened years ago when I was having a hard time with another work-in-progress. I gave myself a weekend to just write for fun with no expectation of publication and this odd little character and voice emerged. It was a great exercise and it loosened me up to continue what I had been writing. I put it away, though every once in awhile I would take it out and add a little here or there.
DIANNE: While writing MILO, you did some collaboration with Melissa Guerrette's class of 4th graders. Your presentation at NCTE was very exciting, as it was clear that the process of working together had meaningful benefits for both you and Melissa's students. Can you talk about the genesis of this project? In what ways did the process of sharing back and forth with Melissa's class shape and or change your process and approach to writing MILO?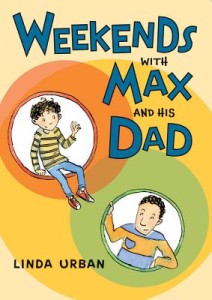 LINDA: I loved sharing Milo with Melissa's students — they were so encouraging! They were eager to know what happened next and to tell me all the parts they felt were funny or exciting or perplexing. It helped me to know when I was on track. Plus, I had to keep writing. Fourth graders were waiting!
DIANNE: What are you working on next? Can readers look forward to a second MILO SPECK adventure?
LINDA: I'm working on a companion book to WEEKENDS WITH MAX AND HIS DAD which comes out in April. Max's parents split up about six months before WEEKENDS takes place and that book is about the first three weekends that Max and Dad spend in Dad's new apartment. In the second book, Max gets to spend time with Mom. I can't tell you more than that except that there will be roller coasters.
DIANNE: Thanks, Linda!
Be sure to check back later this week for more about the collaboration between teacher Melissa Guerrette's class and Linda.