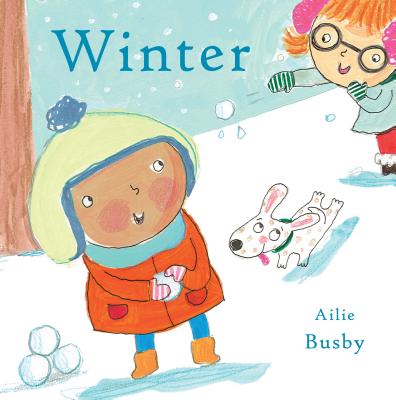 Our focus at ReaderKidZ is primarily books for children K-5,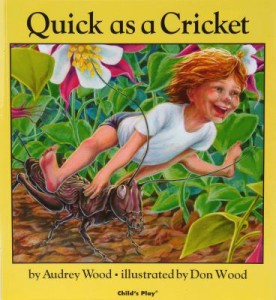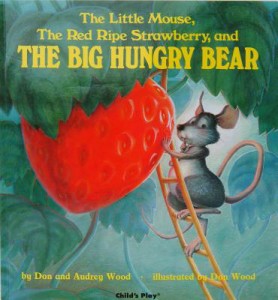 but today I'm going to mention three delightful series of board books by Child's Play, the house also responsible for publishing two classic picture books by Audrey and Don Wood – The Little Mouse, The Red, Ripe Strawberry, and The Hungry Bear and Quick as a Cricket. (Both of these books are also now available as board books!)
Great books have a reach that often exceeds their stated age range and I definitely feel this way about using board books in the primary classroom. Original board books are especially notable because they distill concepts and content into easy to manage bites. For example, take the "All Year Round" series, by Ailie Busby (Child's Play, 2015). In a primary classroom, this collection of 4 board books, one for each season, would serve as an excellent intro to the sights, sounds, and moments unique to each season of the year. The illustrations are adorable and the text can easily be used to springboard into writing.
WINTER begins, "I know it's winter when… my toes are cold in the morning… and the sun gets up late." Students will enjoy creating their own winter books using this same sentence frame or coming up with sentence patterns of their own.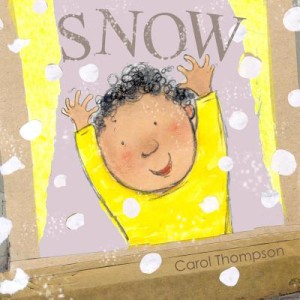 Carol Thompson, has written and illustrated 4 board books in the "Whatever the Weather" series (Child's Play, 2014). This series uses a handful of words to describe Sun, Snow, Rain, and Wind. In the pages of Snow, a young child scoots outside – slips and slides, whooshes and… Whump! falls in the white, bright snow. The illustrations will easily inspire descriptive storytelling and writing opportunities.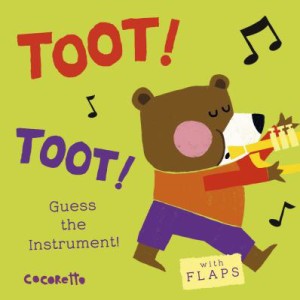 The third board book series, "What's That Noise"  by Cocoretto uses a riddle format with flaps. Noisy, onomatopoetic clues are given on the left side of the page; on the right, the illustration gives a modest hint. Then… lift-the-flapped page to see the full picture/answer.
Of course, these are great books for babies and toddlers, but I can imagine upper grade reading buddies helping their younger kdgn. or first grade friends design pages for a classroom book.
Have you used board books in your primary classroom? Share titles or tips in the comments below!