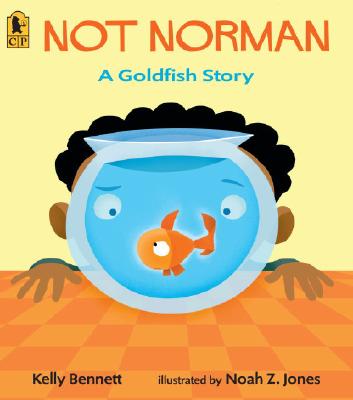 Are you joining people all over the world to "Read for the Record" on October 22, 2015? This year is Jumpstart's 10th anniversary and they've chosen none other than ReaderKidZ' friend and fellow Vermont College of Fine Arts grad, Kelly Bennett's book, NOT NORMAN: A Goldfish Story. (Candlewick, 2008)
Here's what Jumpstart has to say about this special global campaign:
Each year, Jumpstart selects one children's book as the catalyst for Read for the Record. This year's campaign book, Not Norman: A Goldfish Story, written by Kelly Bennett and illustrated by Noah Z. Jones, is a humorous tale about a child who finds a new friend in an unexpected place. With vivid illustrations and expressive language, the story is sure to engage children and adults of all ages. Help us break the world reading record (again!) for the most people reading the same book on the same day.
If you'd like to participate, pick up a copy of NOT NORMAN at your favorite bookstore or library. If you'd like access to a free digital copy of the book, Jumpstart has partnered with issuu to bring Not Norman to your computer, smartphone, or tablet for FREE! Check the LINK for more info.