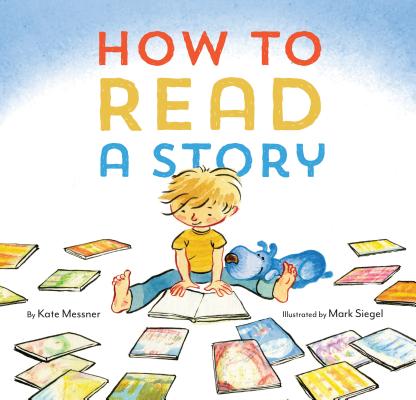 In the most recent edition of The Horn Book (Sept./Oct. 2015), Roger Sutton, in his editorial, "Read Before You Write," makes a point that's relevant, not only to adult writers hoping to break into children's publishing, but also to those who are teaching and guiding the young readers and writers in today's classrooms. Sutton writes:
Don't even think about publishing until you've actually started writing, and don't even think about writing until you've done a whole lot of reading. And not of websites or how-to guides; that's just dilly-dallying. Read children's books. Lots of children's books.
It seems like an obvious point. And yet, even in classrooms where the goal is not publishing in any formalized way, the push to perform on high-stakes tests often dictates a prescribed curriculum in which reading self-selected books and writing on self-selected topics is a luxury many teachers are hard-pressed to fit into an already heavily-scheduled day.
YES, of course. Good teachers can work within and around these parameters and their students can rise to the challenges of today's rigorous curriculum. But let's not forget that growing as a writer begins with reading books. Lots and lots of them.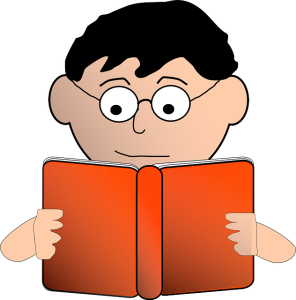 Here are two, relatively newer picture books on learning to be a reader and writer. And don't forget to check out these recommendations from earlier in the week.
HOW TO READ A STORY by Kate Messner, illustrated by Mark Siegel (Chronicle Books, 2015)
This book delivers exactly what it promises. A 10 step primer on how to read (and enjoy) a good book. From finding a story ("It can have princesses and castles, if you like that sort of thing…") to reading with a buddy ("A buddy can be older… or younger… or a person your age. Or maybe not a person at all."), to making predictions, turning pages, and getting lost in a story until, "…if it was a really good story…" you go "right back to the beginning and start all over again."
This book makes a nice primary-grade introduction to self-selected reading. It would also work well in those classrooms using Gail Boushey and Joan Moser's book, The Daily Five: Fostering Literacy Independence in the Elementary Grades.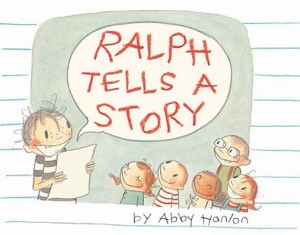 RALPH TELLS A STORY by Abby Hanlon (Amazon Children's Publishing, 2012)
Poor Ralph. Every day at writing time, he runs into the same old problem. Stories may be everywhere, but he hasn't a clue how to find them. He looks in all the usual places. Out the window, in the aquarium. Even under his desk which, it turns out, is kind of like lying on the soft grass in the park. A wiggly worm inches by. But… where's the story in that?
Ralph is like so many young writers. With a little encouragement and just the right questions, Ralph learns that stories *are* everywhere.
And how about you? What are some of your favorite books for young readers about reading or writing?