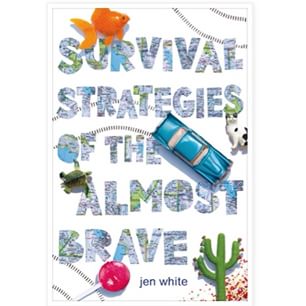 Summertime awaits! And for many living with extreme weather conditions this past year, books and summer are a welcomed relief. Look up in the sky. Yes, that's blue sky peeking through hazy clouds. Flip-flops become the standard, and cool drinks the rage. And these three books make perfect lazy-afternoon companions.
In the fourth novel of the Anna Wang series, Andrea Cheng's The Year of the Three Sisters reminds me of summer, a time when out-of-town guests and relatives visit our homes and upturn our daily routines- for better or worse!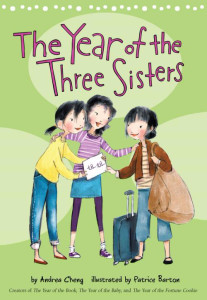 Through a cultural exchange program, seventh grader Anna Wang and her friend Audee invite Fan to come visit them in Cincinnati, Ohio. Fan is Anna's waitress friend from Beijing who will attend Fenwick High and stay with Audee's family. Anna can hardly believe Fan is with them, but worries how Fan and Audee will get along, given their different backgrounds. Fan lives in an alleyway with other migrant families who cook on electric hot plates, while Andee lives with her well-to-do family in a large house with a six-burner stove.
This threesome's friendship feels both complicated and endearing with communication mishaps, cultural differences, homesickness, and unmet, early teen expectations. As Fan begins to open up and share her migrant life, understanding between the three starts to bloom. And a true sisterhood is born.
Speaking of sisterhood, a most endearing one is at the heart of Jen White's debut novel, Survival Strategies of the Almost Brave, due out in June. It's a summertime road trip gone terribly wrong. Twelve-year-old Liberty and her sister Billie are left behind at the Jiffy Co. Gas Station, while traveling with their father to Four Corners, USA. In addition to grieving their mom's death, Liberty must now find their father, and hope against hope, that he didn't leave them on purpose.
Luckily, Liberty is a budding scientist. And her notebook, filled with pages of animal facts, calms and guides her with survival strategies. Fight or Flight. Camouflage. Breathe. But the stress of being abandoned proves overwhelming, and Liberty can't panic for Billie's sake. They embark on a journey, sneaking a ride in the Lavender Lady's car, swimming like sea turtles in a hotel pool to bathe, or phoning their mom's friend for help at every chance they get. Liberty is determined to get her sister home, with or without their dad.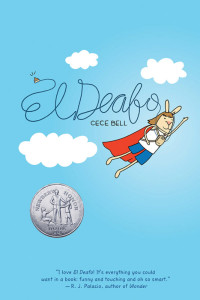 Another heart-warmer for cool summer nights is Cece Bell's Newbery Honor graphic memoir, El Deafo. Cece recalls being an everyday kid, growing up with her siblings and playing with friends. Until, at four years old, she contracts meningitis that leads to her loss of hearing. Throughout her school years, Cece must learn to navigate her silent world among the hearing. And vice versa. Friends often misunderstand or treat her in weird ways, her mom enrolls her in sign language class, and lip reading doesn't work in the dark or when people turn their heads.
To cope, Cece imagines herself as El Deafo, a superhero not afraid to speak her mind. As she begins to make true friends and settle in, she discovers cool things, too. Like how her Phonic Ear, worn during school, often lets in some humorous teacher secrets. How El Deafo could really use a sidekick. Or how, no matter what she wears in her ears, the glow of her first crush feels spectacular. Told with humor and honest vulnerability, Cece's memoir will resonant with anyone who feels different, faces challenges of any kind, and longs to be a superhero.
Happy Summer, all you Superheroes!
Frances Lee Hall earned her MFA in Writing for Children and Young Adults from Vermont College of Fine Arts. She is the author of LILY LO AND THE WONTON MAKER. Find her at www.francesleehall.com and on Twitter @fleehall