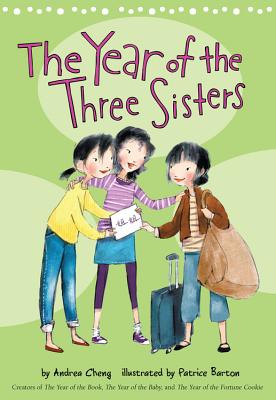 Summer is the perfect time for young readers to sink into a book. Even in year-round schools, it's the longest time they have off during the school year. The only thing better than one book is two books about the same characters. Better yet, three books! A series … now, that's a satisfying summertime experience. Readers who tend toward realistic fiction will be able to make new friends and follow them as they move from the fourth grade to the sixth, grappling with issues such as friendship, identity, and family, in the series written by Andrea Cheng and illustrated by Patrice Barton. The first book, The Year of the Book, introduces Anna Weng, a fourth grader with a Chinese-born mother who isn't sure how to make friends or what to do when an old friend grows away from her. In The Year of the Baby, Anna learns how to make room in her heart, and her family, when they adopt a baby from China. The Year of the Fortune Cookie has Anna in the 6th grade, where she faces the adjustment of middle school and becomes uncertain as to where she fits in – is she Chinese or American?
The fourth and newest book is The Year of the Sisters. In it, a young Chinese waitress who Anna met during her trip there comes for a six-month visit through a cultural exchange program. Anna is so excited to welcome Fen to the United States and introduce her to her school and friends. But when Fen fails to adapt and becomes unhappy, Anna and her friends have to learn about the challenges of facing, and overcoming, cultural differences.
In all of the books, Cheng's present tense sentences written in a simple, direct style, make them easy reading for readers of every level. Anna, Camille, and Andee, as well as all of the other girls in the books, feel real and familiar. The stories present them with honest hurdles and sometimes painful realities. But Anna always prevails and grows kinder and more mature in the process. Here's hoping many young readers discover Anna Weng this summer, and that a fifth book is in the works!