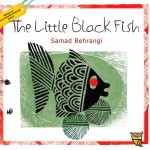 I share with you a treasure. As part of encouraging young readers to keep reaching for that next book all summer, hand that reader a copy of THE LITTLE BLACK FISH.  This book is newly out by the brand new children's picture book publisher, Tiny Owl. Their 2015 "first books out," present some of the best stories and best illustrators from Persia. What a variety – from Rumi's fables to contemporary stories. The images, by Samad Behrangi, are colorful, engaging and exquisite. Already many of the books are winning international awards – because they are BEAUTIFUL and they are GOOD.
THE LITTLE BLACK FISH was written by Samad Behrangi, one of Iran's most influential authors and teachers.

His tragic death, rumored to have been ordered by the Iranian government, has given him legendary status. This book, THE LITTLE BLACK FISH, has garnered its own equally legendary status. It was first published in 1968 and promptly banned in Iran. The book then became the winner of the highest book award in the world – the Hans Christian Andersen Award.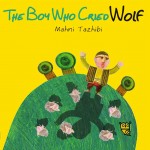 Every year International Children's Book Day is celebrated on April 2nd, inspiring parents and children to pick up a book and get reading! April the 2nd was chosen because it celebrates Hans Christian Andersen's birthday, the author of many wonderful books, such as The Little Mermaid and The Ugly Duckling.
Organized by the International Board on Books For Young People, or IBBY, the aim is to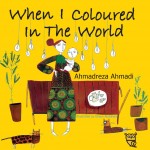 promote books and reading to young people.  To find out more about the day, visit International Childrens Book Day website and even though May is one month late – pick up a book today!
To find out more about THE LITTLE BLACK FISH or THE BOY WHO CRIED WOLF, another delightful and surprising book by Tiny Owl, go to your favorite online or "real" independent books store – or Tiny Owl Publishing – and request a copy. And then you will want another to give as a special gift to a child or grown-up who needs a good book for summer reading.
"Tiny Owl books are beautiful…."  David Almond