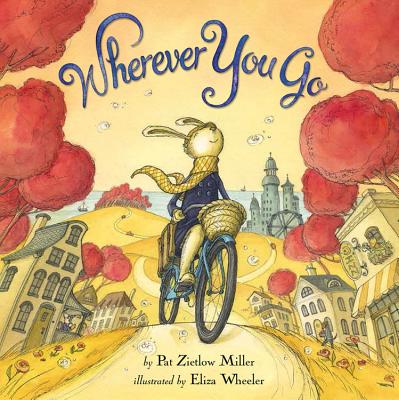 This time of year brings graduations and with it, thoughts of moving up and on. Families finalize summer plans and kids prepare to say goodbye to friends they may not see until school opens in the fall.
"When it's time for a journey, to learn and to grow,
roads guide your footsteps wherever you go.
Roads give you chances to seek and explore.
Want an adventure?
Just open your door."
Wherever You Go by Pat Zietlow Miller, illustrated by Eliza Wheeler is the adventure you'll want to share as your students and children close out the school year and move into summer. A lilting, rhyming text and gorgeous illustrations follow rabbit and owl as they journey over hill and dale, past cities, across bridges, down small winding roads, and wide, well-traveled ones.
Which path should you choose?
That's easy to see.
The one that will take you
where you wish to be.
Take a peek at the book trailer and then head over to your favorite bookstore and pick up this gorgeous new classic to share with your favorite child or as a lovely end-of-the year gift for your child's hardworking teacher!