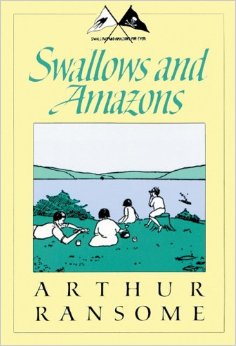 Some children's books never go out of style. These vintage series are sure to appeal to contemporary upper elementary readers as much as they did to their parents and grandparents.
Swallows & Amazons by Arthur Ransome
Set in England's Lake District, this twelve-volume series published between 1930 and 1947 follows the adventures of John, Susan, Titty, and Roger Walker and Nancy and Peggy Blackett as they sail their own boats, cook their own meals, set up homemade shelters, and spy on imagined pirates. The excitement these characters experience in their own backyard, using only their imaginations, with no adult supervision, will inspire a wonderful spirit of creativity in young readers.

Betsy-Tacy by Maud Hart Lovelace
Main character Betsy and her best friend, Tacy, are so inseparable they are often called by just one name. Eleven books published between 1940 and 1955 follow Betsy through her childhood in Deep Valley, Minnesota at the turn of the twentieth century. Readers witness everything from childish fights with Betsy's older sister and picnics on the Big Hill, to Betsy's high school graduation and her wedding to long-time love interest Joe. Because Betsy grows up alongside the reader, this is the perfect series to inspire a life-long love of reading.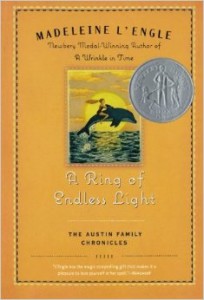 Austin Family by Madeleine L'Engle
Though L'Engle is best known for A Wrinkle in Time and its sequels, this series about the four children of a doctor beautfifully explores such topics as family, science, religion, and friendship. The series begins with a realistic novel, Meet the Austins (1960), but some of the following titles – The Moon by Night (1963), The Young Unicorns (1968), A Ring of Endless Light (1980), and Troubling a Star (1994) – incorporate elements of science fiction, fantasy, and mystery. Readers who enjoy family stories and love to read across many different genres will especially appreciate the Austin books.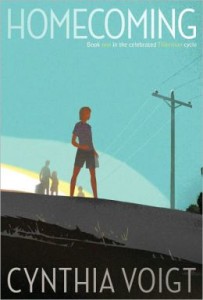 Tillerman Cycle by Cynthia Voigt
This seven-book series published between 1980 and 1989 begins with Homecoming, in which Dicey Tillerman and her siblings, James, Maybeth, and Sammy, are abandoned by their mother outside of a Connecticut mall. With little money and only their own wits to help them, they make their way on foot to to their estranged grandmother's house. Subsequent books involve other characters in Dicey's life, including her uncle, best friend, and boyfriend. Titles from this series have received a Newbery Medal (Dicey's Song) and a Newbery Honor (A Solitary Blue.)
Katie Fitzgerald holds degrees in English and library science. She blogs about books and library service to children at Story Time Secrets, where she explores vintage children's books in her weekly Old School Sunday feature. Katie lives in Rockville, MD with her librarian husband and their toddler daughter.