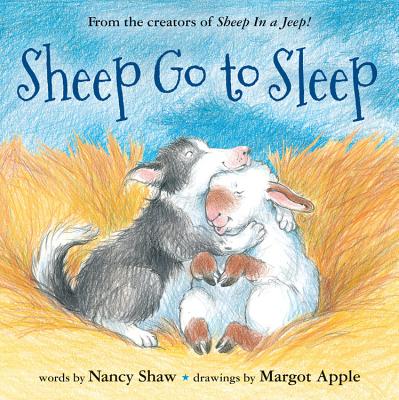 Oh, happy day! Author Nancy Shaw and illustrator Margot Apple have collaborated once again to create another splendid book in their highly acclaimed Sheep in a Jeep series – Sheep Go to Sleep (Houghton Mifflin Harcourt, 2015).
Sheep Go to Sleep is a charming story about a dutiful sheepdog's struggle to herd those silly sheep to bed, and what a restless and demanding bunch they are! Before they can rest, they need drinks of water and special blankets and on and on… Then, when the precious collie is at the point of exhaustion, the moment comes when those sheep finally surrender and snuggle down to sleep.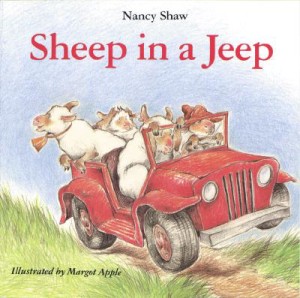 As are all of the books in the Sheep in a Jeep series, Sheep Go the Sleep is perfectly crafted for the young child in the most whimsical, comical, and heart-warming way. Don't wait until May 5th when this newest book in the series arrives on bookstore shelves – preorder the book now! And while you'll at it, pick up a copy of the Sheep that started it all  – Sheep in a Jeep.