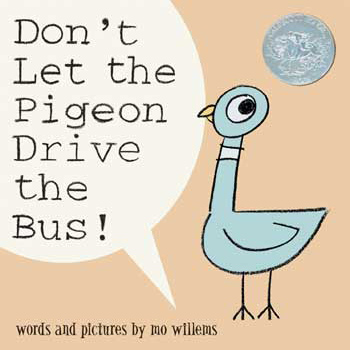 It's February. Here in Texas we are in the throes of an especially wet and gray winter. Add to that the dismal international current events, and it becomes all too clear that we need a good long laugh. Below you will find a few of my favorite books that evoke hilarity in children (and adults) of all ages.
Early Readers
Don't Let the Pigeon Drive the Bus by Mo Williams
When the bus driver takes a break, a persistent pigeon demands to be allowed to take the driver's place. The story that follows captures the essence of a toddler demanding the impossible with the ensuing tantrum. Adults will love reading about the Pigeon's craziness and kids will love the invitation to respond to the Pigeon's ridiculous requests.
The Day the Crayons Quit by Drew Daywalt and Oliver Jeffers
When Duncan opens his crayon box, he is surprised to find the colors refusing to work. Through a series of letters, Duncan learns of the crayon's problems and complaints. Luckily for the crayons, Duncan devises a perfect solution. A hilarious read aloud that is appropriate for ages five and up.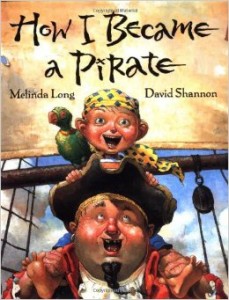 How I Became a Pirate by Melinda Long and David Shannon
When Jeremy Jacob spies a pirate ship during his distracted family's trip to the beach, he's overjoyed to meet Braid Beard and his crew. And who wouldn't be? As Jeremy learns, pirates don't have to eat vegetables or even brush their teeth. The rollicking pirate dialect paired with David Shannon's boisterous illustrations make for a book that children will return to time and time again.
Chapter Books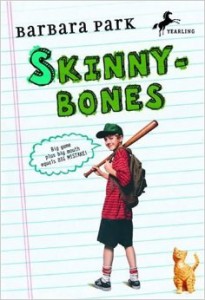 Skinnybones
 by Barbara Park
The late and sorely missed Barbara Park is famous for her Junie B. Jones series but this book for slightly older readers is also a gem. Poor Alex can never catch a break. From being caught in a lie by his mom to being the worst player in his Little League team, Alex is always in trouble. Alex is a wonderful underdog to cheer for while laughing at the ridiculous situations he gets himself into.
For the past twenty years Melissa Buron has worked as a librarian and teacher for young people in Africa, Europe and the United States. In addition, she is an author, blogger and journalist. You can find here, or on Facebook, LinkedIn and Twitter (@melissaburon). Contact her with your favorite funny books or just to say "hi!"