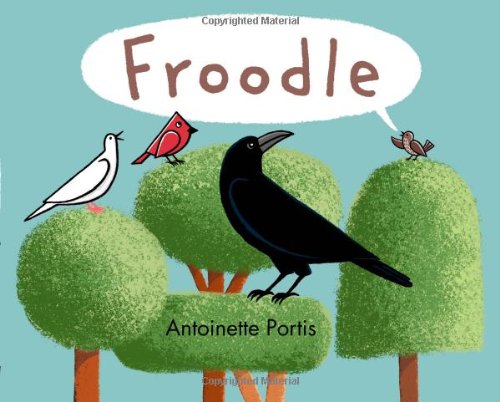 It's a new year, so it's the perfect time to find some new books to share! Here are three of my favorites:
For the youngest readers:
Froodle by Antoinette Portis (Roaring Brook Press, 2014) Everyone knows that cats go "meow", dogs go "woof", crows go "caw", and little brown birds go "peep". But what if a little brown bird decides to say something that isn't "peep", something silly like "froodle"? I love how this book celebrates creativity, and the rhyming game the birds play is a fun way to get kids to practice their rhyming skills.
For the transitional readers: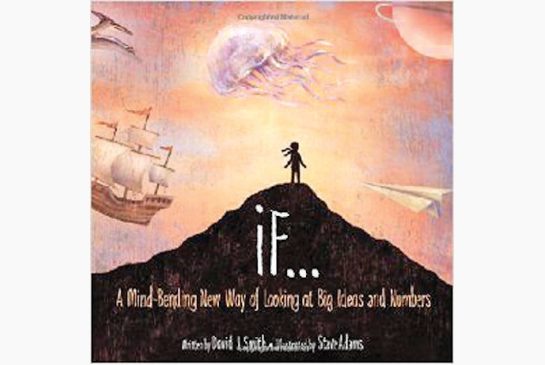 If…A Mind-Bending New Way of Looking at Big Ideas and Numbers written by David J. Smith and illustrated by Steve Adams (Kids Can Press, 2014) Smith and Adams make huge ideas that are tough for kids (and adults) to visualize more accessible. For instance, a timeline of the last 3000 years is reimagined and condensed into one month. This calendar format gives a better sense of the relative time, like seeing how much of a gap there is between when the first Olympic games were held in Greece (day 3) and when paper was invented (day 12). Fantastic facts!
For the older readers: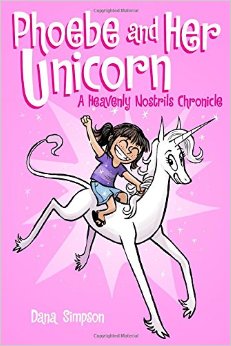 Phoebe and Her Unicorn: A Heavenly Nostrils Chronicle by Dana Simpson (Andrews McMeel Publishing, 2014) Yes it's pink and sparkly and there's a unicorn on the cover – but if you're thinking this is going to be a sickly sweet story, fear not. Marigold Heavenly Nostrils (a vain and slightly snarky unicorn) is no one's pet pony, and Phoebe is the right combination of feisty, clueless, and uniquely cool outsider. This is one of my favorite graphic novels of 2014.