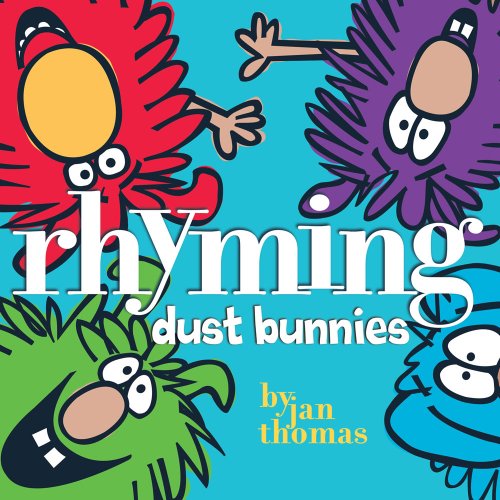 Like many of you, I started out as a kid. And whether by nature or nurture (or a smoothie of both) I was a word-loving kid. My grandmother adored words too. She read to me from 100 Best-Loved Poems. As Grandma read lyrical stanzas by Wordsworth, Longfellow and Keats, I became enchanted with their rhythm and felt inspired to write and illustrate my own poetry.
After reading, Grandma and I would sing our conversations like a call-and-response, making up tunes with rhymes on the fly.
"Grandma, is it time for lunch?"
"Yes, it is, my honey bunch."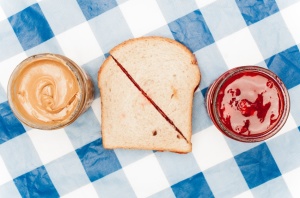 This bit of silliness was freeing for me as a child. Without formally saying so, Grandma taught me that words weren't just for communicating, they're also for enjoyment. I was encouraged to play with words.
Turning a corner
It seems that today, once children become emerging readers, subtle, sustained pressure tiptoes in. Wee ones are charged with directives:
Learn to read all by yourself.
Read a book without pictures.
Master those spelling words.
If we're not careful, a child's delight with language wanes. Word play becomes word work.
To remedy this, I whittled down a long list to some of my favorite wordly recommendations. For starters, check out the adorable, award-winning picture book Rhyming Dust Bunnies, written and illustrated by Jan Thomas. This dust bunny foursome, Ed, Ned, Ted and Bob, have quite the knack for rhyming—except for jittery Bob, who is wisely aware of some impending doom in the room.
http://www.youtube.com/watch?v=TPTXuAJEWQk
If you enjoy Rhyming Dust Bunnies, there's a sequel Here Comes the Big, Mean Dust Bunny!  also by Jan Thomas, with more rhyming fun.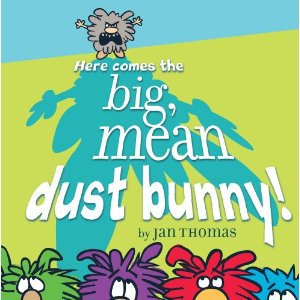 Want more ideas?
Play Word Ping-Pong—You say a word and your child pops out a word to rhyme with it. This is a great game to play in the car or while waiting (for anything).
Craft a Concrete Poem Sometimes called shape poetry, you're creating a poem that looks like what it's about. So, in addition to their literal meaning, the words form shapes to illustrate the poem's subject as a picture.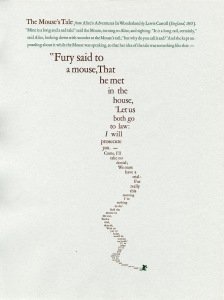 "The Mouse's Tale," from Lewis Carroll's Alice's Adventures in Wonderland, is a well-known example of a concrete poem.  The poem's shape is a visible pun on the words tale and tail. The words follow a long wiggling line getting teensier and teensier…
and ending in a point.
I recently discovered concrete poetry has been around since the time of the ancient Greek poets in the 2nd and 3rd centuries BCE. I like knowing people have been having fun with words since way back then, don't you?
Word Glue Try making a new word by sticking two words together. (I made up the word "nauselated" to describe when I'm feeling so excited, I'm simultaneously nauseous and elated!)
Okay, time to play. (Nice rhyme huh, Grandma?)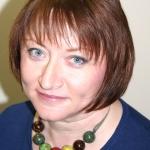 Vicky Lorencen is a writer and editor for a regional health system. She also writes for children, particularly 8 to 12 year olds. Her work has appeared in Highlights for Children, Lady Bug, Girls' Life, and many other respected children's magazines. Vicky lives in Michigan with her husband, daughter, a cat and a guinea pig. Her dust bunny day camp has a waiting list. She invites you to visit her blog Frog on a Dime at VickyLorencen.com.