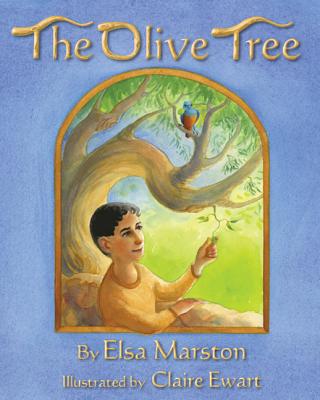 THE OLIVE TREE by Elsa Marston, illustrated by Claire Ewart, is a story for all ages about an ancient olive tree in Lebanon and two children who live on "opposite sides of the wall." At first they are enemies until an unexpected disaster show them what they share in common. This picture book story is "a source of pleasure, of conflict, and much more." The author, Elsa Marston, has devoted much of her life studying and writing about Arab culture and people – a place that became her second home. Her stories – from picture books to young adult books – bring to life historical and contemporary Arab and Arab-American events, history and people.
THE OLIVE TREE: "In a mountain village, following many years of devastating civil strife, an old olive tree still bears fruit that Sameer's family calls the best in Lebanon. But there's a curious thing about that tree. While some of its twisting branches drop their olives on the land of Sameer's family, its roots grow in the yard of the neighboring family—who, because of the war, have not lived in their house for many years. Now they're coming back. Will they have children, especially a boy who can be Sameer's buddy? It turns out they do have a child Sameer's age–a girl. But Muna is not friendly, and she makes it clear that she doesn't want to share the best olives in Lebanon."
Illustrations by Claire Ewart present an inviting step into another land, a different landscape.  Claire has illustrated a variety of picture books that capture a variety of times and places, including SUN BRINGER and THE LEGEND OF THE PERSIAN CARPET by Tomie dePaola.  Take a look!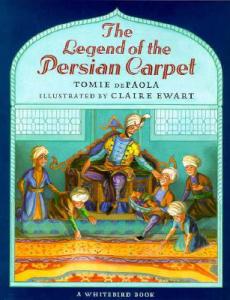 The second book reviewed here is not a picture book but a novel for middle-grade readers. I am including this review for two reasons – November is National Alzheimer's Awareness Month and second, because of the strong emotional connections we develop between our childhood landscapes – trees and flowers –and memories of home, family and friendships.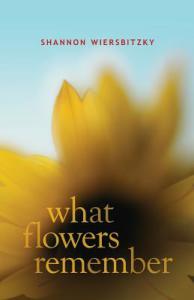 WHAT FLOWERS REMEMBER by Shannon Wiersbitzky is an uplifting story and a wonderful reminder of the goodness of life, friendships, and community. It is a hopeful story to share with children, especially a child whose grandparent, older relative or neighbor, is changing because of memory loss.
"Heirloom flowers are born from seeds that…have been handed down from generation to generation….While gathering seeds in my hand, some big, some as tiny as a grain of sand, I've wondered if they hold any memory of the flowers before them. What they saw, what they heard, how to survive in times of drought, or anything at all about the people who tended them. If they do, I wonder what the next seeds will remember about me and Old Red."
"What do flowers remember? The stories of the people who cared for them, of course, as Wiersbitzky's sensitive novel compassionately conveys." – Kirkus Reviews
First memories, last memories are the soul-seeds for continuing the love of anyone who dies. In WHAT FLOWERS REMEMBER, Shannon captures the journey of grief and acceptance, and even the celebration that is part of losing someone beloved. In this case, it is the journey of a young Delia Burns as she tries to save those memories, the first, last, and all those in between, of her elderly neighbor who has Alzheimer's.
For Shannon, the journey as captured in story, was also a personal one. Her own grandfather had Alzheimer's and when she was a young woman, he forgot her. Shannon writes with a magic of capturing the flavor of small town, close family, and importance of each individual as we each contribute to the creation of community.
In a recent interview with Cynsations, Shannon says: "There was a lot of truth I could have drawn from. Moments when we battled the disease and sometimes my grandfather, too, as his personality, as well as his physical and mental abilities changed. In the end, I included only one truth:
"The emotion of being forgotten." 
"Delia's move from grief for what she's losing to a deeper understanding of her old friend is smoothly depicted…. The story will bring new perspective for readers struggling with their own beloved elders, and the liquid joy of a serious tearjerker to anybody who likes a poignant human drama."
–The Bulletin of the Center for Children's Books, Recommended
" Teachers may wish to consider this book for reading lists in middle school."  Children's Literature
A portion of the proceeds from the sale of this book are donated to the Alzheimer's Association. November is National Alzheimer's Disease Awareness Month and National Caregiver Month in the United States.