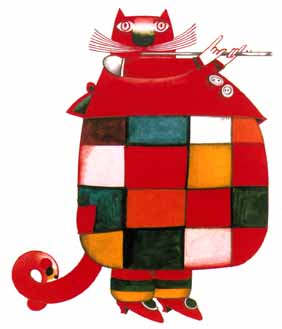 IBBY Honors Inclusion of all Voices in Books From Around the World
The International Board of Books for Young People – IBBY – held their congress in September in Mexico City. IBBY introduced their 2014 Honor List, a biennial selection of outstanding, recently published books honoring writers, illustrators, and translators from around the world. The books were honored in the following slide show which includes a passionate Mexican celebration of trumpets and gorgeous illustrations:
The IBBY Congress celebrates the power of children's books to build bridges among cultures and nations.  This year's theme was a call for inclusion in children's literature.  A wide variety of voices were heard. Some quotes and small introductions to a few of the authors and their books will give you a taste of this extraordinary gathering:
Writer David Almond said, "Every time a child is born, the world is re-created."
"Give children the opportunity to discover reality on their own terms," said Jochen Weber. "You are always creating when you read."
Among the U.S. Honor winners is Kathleen Merz who translated NASREDDINE (Eerdmans Books) by Odile Weulersse from the French.  It is a middle-eastern tale of growing wisdom, exquisitely illustrated by Rebecca Dautremer.
Gusti, a writer and illustrator from Argentina and Spain spoke about his creation of MALKA Y PAPA. "What happens to an illustrator who has a child with one extra chromosome?" he began.  He says he learned from his own son who told him, "Who cares what he has?  Who cares what he looks like? He is my best brother."
Italian illustrator Roberto Innocenti, said about  choices on books he makes,  "I have to be happy." That this drive is behind his books, no matter how difficult the themes or the times, is a gift.
In light of political breakdowns in the home countries of many who joined here, people came for the hope in children and their books. A young man from Gran Bretana working on a PhD presented his research in a poster session. The title of his presentation -"The Potential Role of Children's Literature in Developing Tolerance Between Turkish and Kurdish Students" – speaks to the soul of IBBY.

Our guest contributor is Terry Farish, author of The Good Braider.