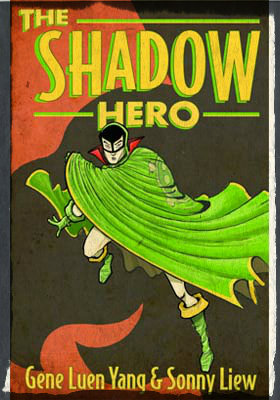 During this year's Library of Congress National Book Festival in Washington DC, graphic novelist Gene Luen Yang delivered a passionate speech. He spoke about the power of diverse books and comics, and engaging readers from any background. At the conclusion, his literary audience, not your typical comic book crowd, stood up and cheered.
Yang is best known for writing stirring, no-holds-bar graphic novels. These include American Born Chinese, the first graphic novel to be a National Book Award Finalist. His two-volume Boxers and Saints, set during China's Boxer Rebellion, is also an NBA finalist. His latest, The Shadow Hero, features a Chinese American superhero.
Awesome, right?
During his speech, Yang spoke of the need for diverse books with diverse characters, written by diverse authors. He supports the mission of the We Need Diverse Books campaign that has rocked the literary community this year. And so do I.
As I read through his speech, I found myself cheering, too.
Yang spoke of one writer who had influenced his career: Dwayne McDuffie. McDuffie was one of the few African American writers working in American comics while Yang was growing up. A pivotal moment came when he found a book that featured an African American comic superhero, The Black Panther. Yang argued that this character might have influenced McDuffie to become a writer. Granted, the character was written with stereotypical flaws, but that didn't discourage McDuffie. He only saw a hero.
In a similar vein, Yang discovered a comic book, Xombi, which featured an Asian American male superhero. He was so impressed that an Asian American character was carrying his own weight, had his own monthly title. And that this character didn't even know kung fu! He was just injected with nanotechnology, which sounds much cooler.
These moments of recognition and enlightenment are beyond powerful. These moments of realizing, hey! There's a character in a book, doing amazing things. Or even ordinary things. And he or she looks like me.
I exist!
The invisibility cloak comes off and reveals new possibilities.
I didn't grow up with books with Asian American characters. I can't recall a single one, actually. I read Bedtime for Frances and Bread and Jam for Frances, by Russell Hoban. Frances, one sweet badger, spelled her name exactly like mine! Not with an "i," like boys did, but with an "e." So, of course I was hooked.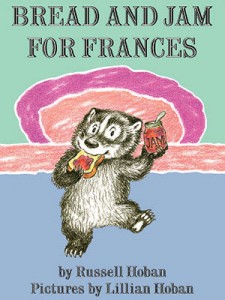 As fun as it was to see my name in a book though, it didn't inspire me to write. Or to become a badger.
Right out of college, I pursued a career in broadcasting. And I know why, partially. While I was growing up in the San Francisco Bay Area, the nightly local news was filled with Asian American female anchors and reporters. For years, Jan Yanehiro co-anchored Evening Magazine.
I watched them. Saw that I looked like them. Heard them tell stories. And I thought, maybe I can do that, too.
That's the power of seeing someone who looks like you. In the media.
Like in books.
When I began pursuing my work as a children's book writer in the early 2000s, these three books and authors inspired me. Made me think, maybe I can do this.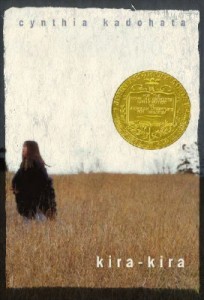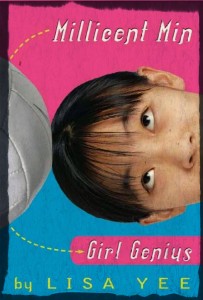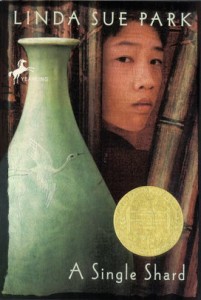 These middle grade books feature main characters that look like characters I was writing about. I mean, some of them could be in my family!
They have goals, strengths and weaknesses, parents and siblings. One was even funny. I began to believe my stories were worth sharing, too.
Realistic and historical fiction. Award-winning fiction. Asian and Asian American characters. Written by Asian American authors. They've done it.
And I thought, so can I.
And maybe some day… I'll write a graphic novel.
You can read Gene Luen Yang's entire speech on The Washington Post.
Frances Lee Hall's debut middle grade novel, FRIED WONTON, is forthcoming from Egmont USA in 2015. Frances earned her MFA in Writing for Children and Young Adults from Vermont College of Fine Arts. Find her at www.francesleehall.com and on Twitter @fleehall