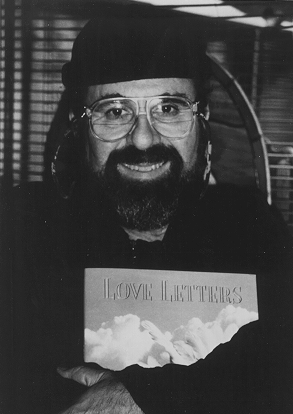 Novels in verse, but first, a poem taste.
April – Poetry Month continues. We can choose to read an anthology, a whole collection of poems.  Sometimes the power of one poem fills our heart and causes us to pause,  imagine,  ponder. I would like to share the beginning of this poem by Arnold Adoff:
"… t r u e   change   is always   too   slow
and   o u r   b e s t   hopes   rest   with
s t e a d y
on
beyond   our   own   times
the   t r u e   revolutions    h a p p e n
within  the  covers  of our  best books
inside the noises of words with words
inside the movements of reading eyes…."
From the online April site of Greg Pincus -www.gottabook.blogspot.com
Yes, one poem at a time, throughout the year, everyday, is a treasure to share with students, with family, with yourself.
We are familiar with the telling of story through ballads, either sung or recited. Another story form of poetry is the novel in verse. Novels in verse are an accessible way to look at emotional issues, such as WORDS WITH WINGS by Nikki Grimes described on ReaderKidZ earlier this month. Novels in verse can be funny or serious, or both. Described below are several of my favorites. Whatever your age, try a novel in verse. I think you will be surprised that after a page or two you will not even know your are reading poetry because you will be in the life of the children who people the pages.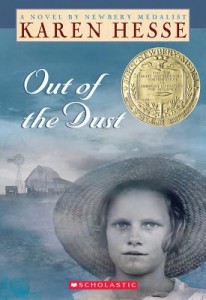 First, a classic, a best, and one of the first: OUT OF THE DUST by Karen Hesse, awarded the Newbery as well as many other awards. Hesse's voice in this novel captures the rhythm and tone of Oklahoma dialect without getting in the way of the fast-paced story. What a lesson in US history as well as feeling the emotional grit required to survive the hardships of farming during the terrible dust bowl decade.Karen Hesse's second novel in verse, WITNESS, is an equally gripping but very different story.
A recent novel in verse, WHERE THE STEPS WERE, by Andrea Cheng is contemporary and told in alternate voices of five students in Miss D's third grade. A racist incident ignites strong reactions but students unite and work together with the guidance of their teacher. The fast, contemporary free verse makes this an excellent selection for readers' theater. Andrea Cheng's black-and-white woodcuts show additional images about the tough world in which these kids live. WHERE THE STEPS WERE reminds one of the verse-novel by Walter Dean Myers' HERE IN HARLEM: POEMS IN MANY VOICES though Myers' is for an older readership.
And more, more, more excellent novels in verse that are especially accessible to readers who like spare words and that extra white space on the pages:
Love That Dog by Sharon Creech
Inside Out and Back Again by Thanhha Lai (Newbery Honor; National Book Award)
Shark Girl  and Formerly Shark Girl by Kelly Bingham
Birmingham, 1963 by Carole Boston Weatherford
Carver: A Life In Poems by Marilyn Nelson or for an older reader, Nelson's own "in-verse biography:"  How I Discovered Poetry. (Nelson's work is in every way superlative. Read her poetry and be transported.)
Bronzeville Boys and Girls by  Gwendolyn Brooks
Dream Keepers & other Poems by Langston Hughes