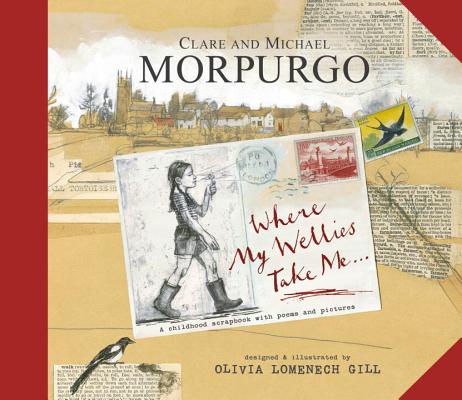 WHERE MY WELLIES TAKE ME by Clare and Michael Morpurgo,  illustrated by Olivia Lomenech Gill
Remember picking dandelions?  Splashing through puddles in your rubber boots, which in England are called "wellies"? Michael and Claire Morpurgo have created a charming book of discovery and poetry.  Claire has selected a wide variety of poems to include as part of the "image and word collage" as Pippa rambles through the country lanes of Devon, England in her wellies.  The book is Pippa's diary-journal and scrapbook, filled with a visual feast of observations, drawings, and an assortment of "found and saved bits and pieces."  Part poetry anthology, part children's scrapbook, and part whimsy, this unusual book celebrates a love of language. All royalties benefit Farms for City Children, so money spent is doubly beneficial.
Michael Morpurgo is recently well-known for his unusual book, War Horse, a heart-warming story of a boy and his beloved horse, separated because of the realities of war.  Michael, too, was separated from his home during the World War II bombing of London when many city children were placed with country families to keep them safe from war's devastation.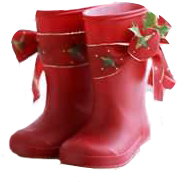 Michael Morpurgo is one of England's beloved authors and a former Children's Laureate.  Clare Morpurgo, author and Michael's wife, is the daughter of Allen Lane, founder of Penguin Books.