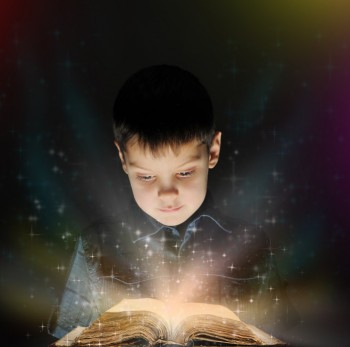 Our guest librarian, Megan Poynter Fink, knows how to help young and old readers alike find a book that will hook them.
"Books Fall Open, You Fall In, Delighted Where You've Never Been…" wrote the poet David McCord.  Finding the right book can be a puzzle when students enter my library and have that "I don't know what to do" look on their face.  I find it usually helps to ask a few questions and find out more about their interests.
1. What movies/t.v. shows do you enjoy watching?
This helps me figure out what genres that they might like to read. If they've enjoyed watching Disney's Frozen, then a fantasy book will be a good choice.  I recommend Princess of the Midnight Ball by Jessica D. George.
2.  What are your interests/hobbies?   The world of non-fiction can seem intimidating to readers until they recognize that a non-fiction book opens up worlds of wonder on a variety of subjects.  I recommend Saving the Ghost of the Mountain: an expedition among snow leopards in Mongolia by Sy Montgomery.
Finding the right reading level requires patience.  I almost hate to have this discussion with students because I never want to eliminate a book from a reader's choice.  However, with younger students especially, choosing the right reading level can be the difference between a challenging read and frustrating one.   We use the "Five Finger Rule" at our elementary school library. To quote ReadingRockets.org the five finger rules give this advice, "Choose a book that you think you will enjoy.  Read the second page. Hold up a finger for each word you are not sure of, or do not know.  If there are five or more words you did not know, you should choose an easier  book. Still think it may not be too difficult? Use the five finger rule on two more pages."
For older readers, I recommend reading the first one to three paragraphs of a book and then if you are not fascinated, try another book.  Sometimes the first page of a book can hook your interest and other times I will recommend books to students and advise them that they will need to be patient for about ten pages to wait for the plot to begin or for the rising action to get started.   One of my favorite examples of waiting for a wonderful plot is when I worked on a book committee and I had to read certain books to vote on the titles.  When I was handed this book, I groaned at first because The Lost Conspiracy by Frances Hardinge is a huge book of 500 pages.  I was not convinced I would make it through this book, even being a fast reader.  However, after the first ten pages I was hooked because I had to find out what happened to the psychic sisters when their village is mysteriously destroyed. It has become one of my favorites and an example of giving a book a chance to set the scenes and create their world for your enjoyment.
Megan Poynter Fink is a middle school librarian at Charlotte Country Day School.  She began her career working in publishing and for the New York Public Library.  She is an active member of YALSA and has served on YALSA's Award for Excellence in Nonfiction for Young Adults, Teen Read Week and Best Books for Young Adults committees.  Megan has written for VOYA and BOOKLINKS magazines.  She enjoys cooking, Zumba classes and city adventures in Charlotte, NC.