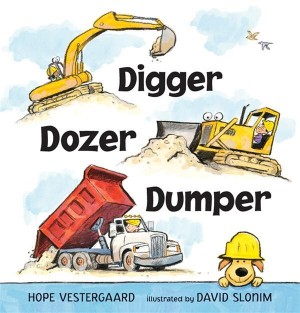 When I was young, I was not a strong reader starting out, but my grandparents' leather-bound books of children's literature contained things I could read with ease: poems. Poetry culls some of the best features of language – wordplay, rhythm, tone, voice, rhyme, and more – down to bite-sized delights that can be enjoyed in one sitting. I'm a much better reader now, and I savor poetry in quiet moments. I especially enjoy reading it aloud to my children. – Stephanie Parsley
For the youngest readers:
Digger, Dumper, Dozer by Hope Vestergaard (Candlewick, 2013)
Who's ever heard of a skid-steer loader – or read a poem about one? (I have! I have!) From garbage truck to ambulance, steamroller to cherry picker, Vestergaard's poems, combined with acrylic-and-charcoal illustrations by David Slonim, bring construction and community helper vehicles to life for little ones. Adults won't get bored reading these aloud, as there's plenty of fun rhythm, thoughtful rhyme and colorful art to delight the mind, ear, and eye.
Who made this hole? A digger.
Too small? We'll make it bigger …
(From "Excavator")
For the transitional readers: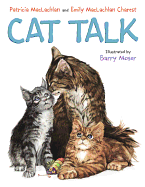 Cat Talk by Patricia MacLachlan and Emily MacLachlan Charest (Katherine Tegen Books, 2013)
Readers who've ever experienced a cat pouncing on their feet or taking a nap on their clean white shirts will recognize and love the cats on these pages. But these 13 poems aren't just for people who've been wakened by scratchy-tongue licks. Though they're accessible for young readers and of course appealing to cat lovers, MacLachlan and Charest's collection of 13 poems will have readers of all ages and cat-familiarity levels flipping back through the pages to linger in certain poems and the rich, realistic water-color paintings by Barry Moser.
… As hard as I try, I could never be more beautiful
Than I am
Now.
(From "Princess Sheba Darling")
For the older readers: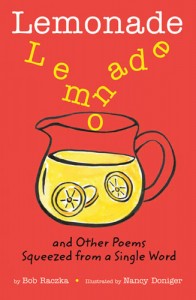 Lemonade and Other Poems Squeezed from a Single Word by Bob Raczka (Roaring Brook Press, 2011)
Each poem in this collection uses only letters from the single-word subject – such as "Friend" (fred / finds / ed). The deceptively simple poems are paired with black-and-red illustrations that are almost retro in style. The book is thoughtfully designed, with colors and text that add to the poems to create an addicting reading experience. It will be difficult for readers to take in these poems without wanting to try writing their own.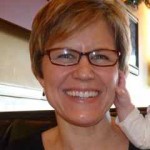 Stephanie Parsley Ledyard is a writer, certified teacher, and high-school library assistant who lives in Dallas, Texas with her husband, two daughters (ages 16 and 3), cats, and dog. She publishes her own poetry on her blog, Sparsely and has an MFA in writing for children and young adults from Vermont College of Fine Arts.