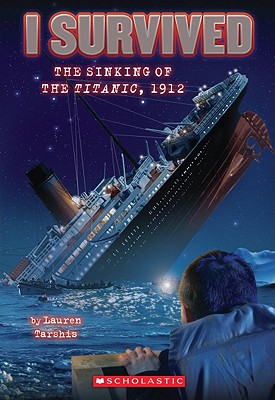 Touted as one of the most enticing series for reluctant readers, Lauren Tarshis's I Survived series hits the ground running! These books make history come alive with sizzling passion and panache. The success of this series lies not only in expert storytelling depicting exciting historical details, but also in Lauren's ability to emotionally connect her readers with a fictional survivor of each disastrous event. Kids who normally find tales of the past to be snore-able, discover these stories to be powerful.
It almost goes without saying that the I Survived series is the perfect complement to any middle-grade classroom. Lauren offers a plethora of discussion guides, read aloud activities, and lots and lots of reading resource materials on her website. But, one of the most entertaining bits of support material is the on-line Survivor's Quiz offered by Scholastic's The Stacks. Access the link and gauge how you would react if you were suddenly confronted by a real life danger.  The results just might surprise you.
Bombs away! Look out below!
Just for fun, meet two Titanic survivors in the video below and imagine what their story would be like as middle-schoolers. Or, if you'd rather not imagine a story, read the first book in the series, I Survived the Sinking of the Titanic, 1912, and compare experiences.
See how the enthusiasm for these books has become contagious?
Also, in addition to authoring this action-packed series, Lauren is the editor of  Storyworks, a fascinating school magazine loaded to the brim with interesting stories and sound academic supplemental materials. Access the link and be wowed by this rich publication. It is truly incredible.