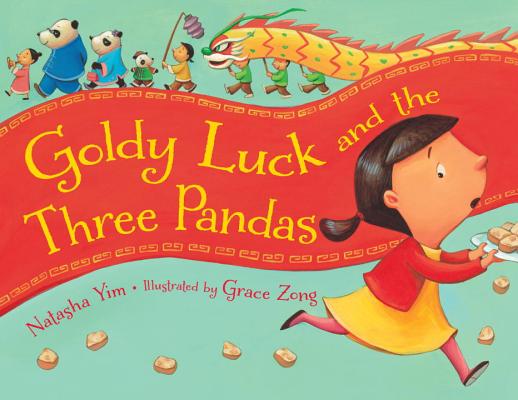 GOLDY LUCK AND THE THREE PANDAS by Natasha Yim, illustrated by Grace Zong (Charlesbridge, 2014)
In this spirited retelling of the classic fairy tale Goldilocks and the Three Bears, Goldy doesn't go looking for bad luck on Chinese New Year. But she finds it anyway. Not only does Goldy ruin the turnip cakes she delivers to the neighbors, she eats Little Chan's congee (rice porridge), smashes his rocking chair, and sleeps on his futon. But when Goldy apologizes, the Chans are quick to forgive and forget. After all, that's what good neighbors do. "Kung Hei Fat Choi, Goldy!"
Yim and Zong's collaboration is festive and fun. At the back of the book, an author's note details some of the Chinese New Year's customs and a recipe for Goldy's favorite food—turnip cakes.
This year's Chinese New Year is January 31 and marks the year of the horse. ReaderKidZ would like to wish everyone a Happy New Year or Kung Hei Fat Choi! May you experience good luck, long life, and great wealth.
Click HERE to see additional books we've reviewed that celebrate Chinese New Year.