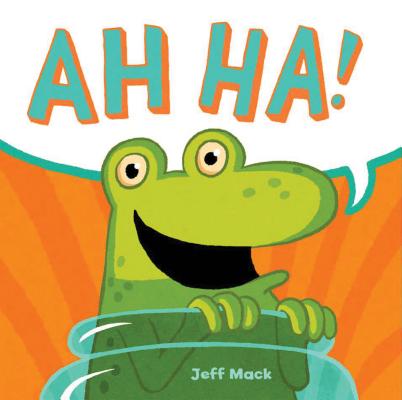 AH HA! written and illustrated by Jeff Mack. Two letters. That's all this delightful book uses to tell a humorous story about a frog in a pond and what starts out as a relaxing day. Ahhh! the frog thinks as he sits in the sun on his rock. But then, along comes a boy with a glass jar and a lid, and suddenly … Ah ha! the joke's on the frog. And so it goes, back and forth, with bright, colorful illustrations that tell the ups and downs in the life of a frog. And, at the end, when the joke's on the boy? Ahhh! says the frog.
Not only is this book funny, but the youngest readers will be able to read it by themselves. Again and again. And catch the jokes and watch the frog triumph, thanks to the perfect teamwork of illustration and words. Two letters = an entire, funny story.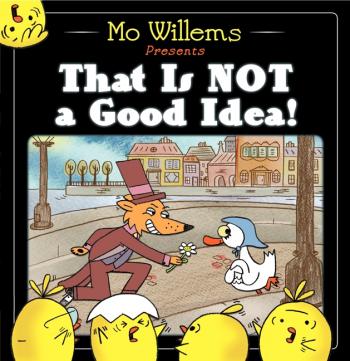 Young readers will laugh just as long and hard when they read  That Is Not a Good Idea! illustrated and written by Mo Willems. It's the age-old story of the hungry fox and the innocent goose with a very surprising twist. This reader laughed out loud. Young readers will, too, along with their teachers and parents. And, once again, children will be able to read it by themselves because of the felicitous marriage between text and illustration. What could be better than a good laugh you can enjoy again and again and again – all by yourself?