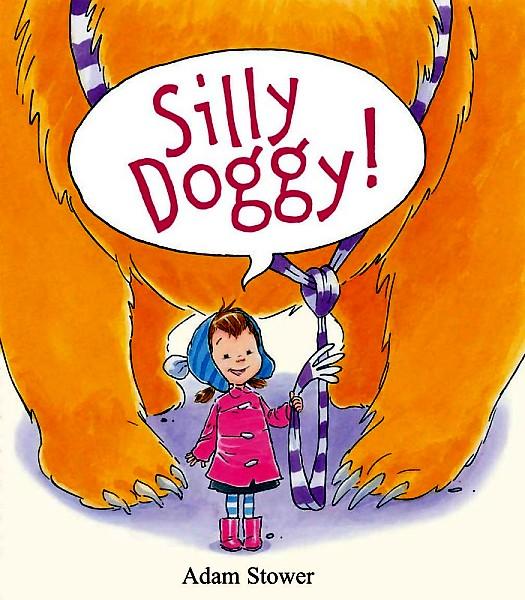 If winter weather has you down, check out this silly sampling of funny books – warm smiles and giggles guaranteed!
For the youngest readers:
Silly Doggy by Adam Stower (Orchard Books, 2011)  Even the youngest readers will quickly see the silly mistake that Lily makes. The four-legged friend she found in her backyard isn't a doggy – it's a bear! Thankfully, Lily's silly doggy is friendly and eventually finds the right home for him. But what about the "kitty" Lily finds next?
For the transitional readers: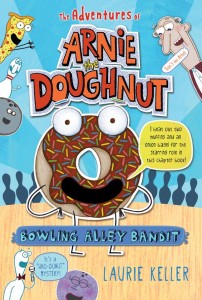 The Adventures of Arnie the Doughnut: Bowling Alley Bandit by Laurie Keller (Henry Holt & Co., 2013) Fans of Laurie Keller's picture book "Arnie the Doughnut" will be thrilled to see Arnie starring in his own highly-illustrated beginner chapter book series. In this first installment, Arnie has to help Mr. Bing win the bowling tournament by finding the missing lucky charm – pink sprinkles.
For the older readers: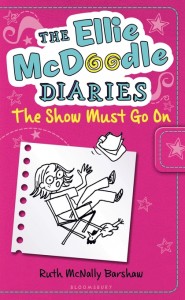 The Ellie McDoodle Diaries: The Show Must Go On by Ruth McNally Barshaw (Bloomsbury, 2013) Ellie McDoodle is back – hooray! – and this time, she has signed up to help with her school's production of "The Wizard of Oz". Fans of Dork Diaries and Diary of a Wimpy Kid books will love Ellie's  clever, doodle-filled journals.