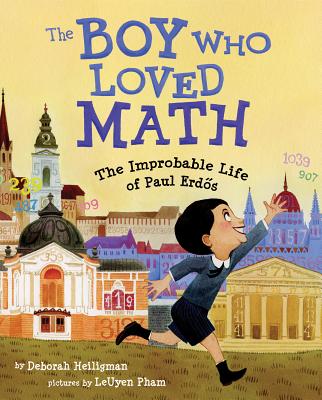 The Boy Who Loved Math: The Improbable Life of Paul Erdos by Deborah Heiligman, illustrated by LeUyen Pham.
As a young boy, he hated school and rules, couldn't sit still, and turned everything in the world around him into a math game. Known as the Magician from Budapest by the age of twenty because of his extraordinary math skills, Paul Erdos was a man whose passion and generosity made him beloved of mathematicians around the world. This lively account of the life of one of the world's foremost mathematicians (to say nothing of characters) brings the sometimes remote, staid, black&white world of math to colorful life with enough verve and vigor to make math a fun subject for the youngest readers.

Thanks for entering! Winners have been chosen and books are on the way. For a chance to win a copy, email ReaderKidZ and put "The Boy Who Loved Math" in the subject line. Please include your mailing address in the body of the email.