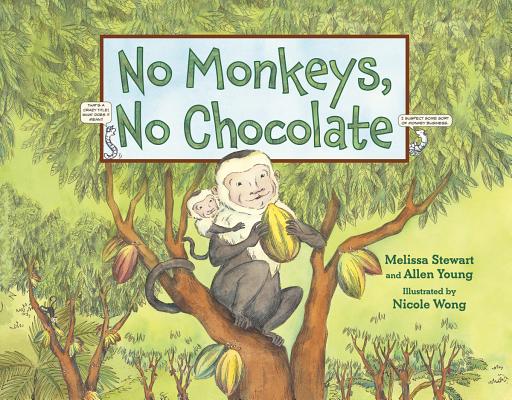 Here are not one but three perfect picture books that will make wonderful gifts for that special child, educator, or librarian in your life!
No Monkeys, No Chocolate written by Melissa Stewart and Allen Young, illustrated by Nicole Wong (Charlesbridge, 2013) unravels the scientific mystery of where chocolate comes from in two layered levels of text with humor and rich details! To read our interview with author Melissa Stewart, click HERE.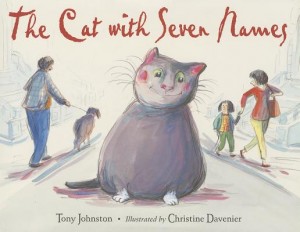 The Cat with Seven Names by Tony Johnston, illustrated by Christine Davenier (Charlesbridge, 2013) introduces you to a handsome tomcat who romps through the neighborhood meeting new friends and brings the urban community together when he's reunited with his owner.
In Volcano Rising by Elizabeth Rusch, illustrated by Susan Swan (Charlesbridge, 2013) readers will discover how volcanos, like craftsman builders, create mountains and islands. They may erupt with a Wham! Pow! Kaboom! But they also create with a Gurgle! Spurt! Scrape! View our past review by clicking HERE.
Diane Greenseid is the winner of the "Book Bundle!" Thanks to all who participated in this giveaway! For a chance to win these copies email readerkidz (at) readerkidz (dot) com. Please put "Bundle of Books Give-Away" in the subject line and your name and address in the body of the email.