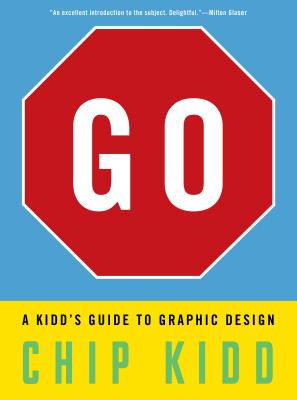 Go: A Kidd's Guide to Graphic Design by Chip Kidd (Workman Publishing, 2013)
According to Chip Kidd, graphic design is "Purposeful planning that uses any combination of forms, pictures, words, and meanings to achieve one's goal." In other words, design is problem solving. It's art, yes. But it's also math (think size and balance,  patterns and symmetry, repetition and variation).
This graphic design primer for savvy kids (and curious adults!) covers everything from Form (things like scale, focus, color,  space, and variation) to Typography, Content to Concept, and Application (10 design practice projects for you to tackle on your own) to Inspiration.
For a more in-depth peek inside GO, check out this Brainpickings REVIEW and the video below.