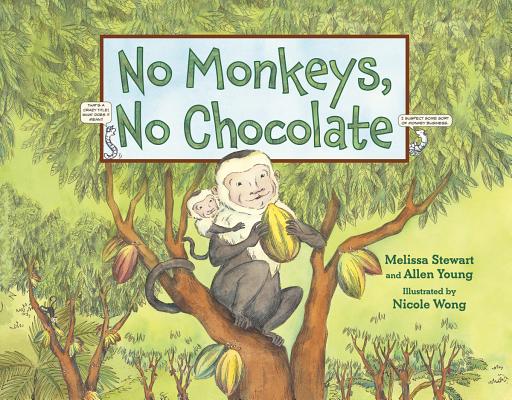 Earlier in the week, we learned about Melissa the author and now we're going to get to know the person. She is the author of No Monkeys, No Chocolate and more than 150 science books for children.
What were your interests as a young person? And what did you like to read? Any favorite books?
I always loved science. Both of my parents were scientists, and they fostered my natural curiosity. My parents owned 10 acres of land on one side of my street, and there was a national forest on the other side of the street. I spent most of my childhood exploring them. Since I was always on the go, I didn't read much as a child. I do have happy memories of devouring Mr. Mysterious and Company by Sid Fleishman.
When did you know you wanted to be a writer?
Many writers know from early childhood that they are destined to a life devoted to putting words down on paper, but the idea never occurred to me until my final year of college. One of my biology professors knew I was struggling to choose a career path.  One day she showed me an article in Discover magazine. It was written by a woman who had graduated from my college and dealt with a topic related to my senior research project, which involved sequencing fruit fly DNA. Professor Williams told me she thought I was a good writer and could have written that piece myself. I knew she was right, and suddenly, my future path stretched out before me.
A few days later, I applied to New York University's prestigious Science and Environmental Reporting Program. Luckily, I was accepted.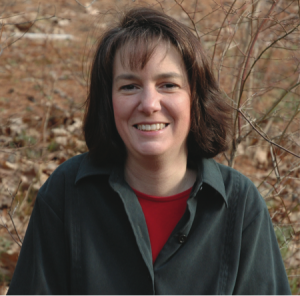 After graduating, I worked as an editor for nine years. Finally, I mustered the courage to quit my job and started writing full-time. Now I get paid to learn everything I can about the natural world and share it with other people. What could be better than that?
Thus far, who has had the biggest influence in your life? Any role models growing up?
My parents were and are important role models. All of my family and friends are major influences, especially my nieces and nephews, my husband, my brother-in-law, and my writing group.
When you're not working on a book, what might we find you doing?
When I'm not writing or speaking to kids or teachers, you can probably find me hiking or exploring the fields, forests, and wetlands near my home in Massachusetts. My husband and I spend as much time outdoors as we can.
What are three things you can't live without? Is chocolate one of them?
I love chocolate, but I try to save it for special occasions. I don't think I have any three things that I can't live without, but I can't imagine life without my husband and serene time spent in the natural world.