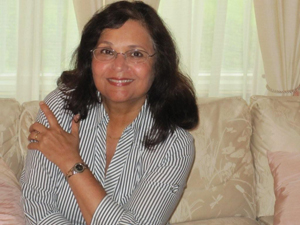 Farhana Zia is the author of THE GARDEN OF MY IMAAN, a middle grade novel about the challenges facing a contemporary pre-teen Muslim girl in the fifth grade.
For a chance to win a free copy of the novel, send an email to: RIVET@peachtree-online.com and put "Book Give-away" in the subject line.
Find the first half of our conversation with the author HERE. The second half of our conversation is below.
ReaderKidZ: Many young readers may not understand why Muslim girls and women wear a hijab. In the book, Aliya's mother calls it a "symbol of modesty." Aliya expresses her fears about being different if she wears one.  Can you talk a bit more about what it feels like to a young girl to wear a hijab, whether a girl can change her mind once she has started to wear one, and whether there are "rules" about when and where to do that?
Farhana: Islam emphasizes the concept of decency and modesty in the interaction between members of the opposite sex.  Modesty in the Quran concerns both men's and women's gaze, gait and garments. The Hijab, a veil that covers the head and chest, promotes the notion of modesty of garment.  As such, it is considered a symbol of a woman's modesty, privacy and morality.  If adopted, it is worn by a Muslim female beyond the age of puberty and in the presence of adult males other than her husband, son, and brothers.
Young women who've chosen to adopt the hijab in a society where it is not part of the mainstream culture have done so with courage.  I try to convey this in The Garden of my Imaan when both Amal and Marwa choose to adopt the hijab of their own volition and not because they were pressed into it by someone else.
In addition to modesty of garment, women also wear it because it points to their Muslim identity.  I personally know many women in hijab who are fully functioning and successful in their professions.  This is not only a testimony of their innate abilities and strengths but effectively refutes the misconception  that hijab is thrust upon a woman to limit and restrict her.
Once girls opt for the hijab, they usually stay with it.  On the other hand, I have heard of instances where some gave up the hijab for a period of time due to fear of retaliation during the post 9/11 days.
ReaderKidZ:  At one point, Marwa asks a boy why the baseball hat he wears is any less "weird" than her hijab. That's a great analogy for young people. Can you think of any other religions, groups or cultures in which a young person wears distinctive headgear or clothing in a contemporary school?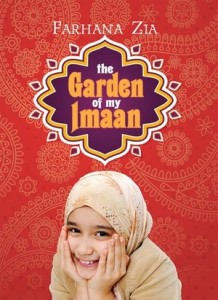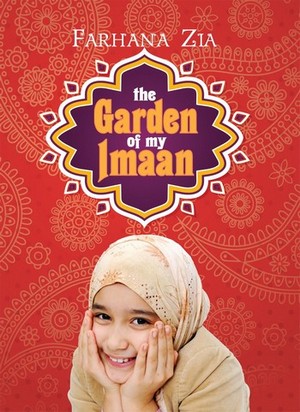 Farhana:  The Sikh faith requires that males wear turbans.  There is also the yarmulke worn by Jewish men and boys, especially those adhering to Orthodox or Conservative Judaism. If I am not wrong, after the Star of David, a yarmulke or kippah is one of the most recognizable symbols of Jewish identity.
ReaderKidZ: I love the extended family Aliya is part of, and the way her mother, grand-mother, great-grandmother and even her father, offer Aliya differing views on their religion, fasting during Ramadan, showing respect, and wearing the hijab. Can you tell us a bit about your experience with such multi-generational families?
Farhana:  I lived for part of my youth in a joint family system.  Our family home was established by my great grandfather and with time grew to include a burgeoning family comprised of his progeny.   The grounds extended over multiple acres and were enclosed by an imposing wall. Several nuclear families occupied private quarters but co-mingling on a daily basis was routine. At any given time of day, you were surrounded by grandparents, grand aunts/uncles, aunts/uncles, cousins once and even twice removed! It was practically a world unto itself.  It was usual to be in the company of poets and scholars, storytellers and counselors, chefs and chess masters. Family with moderate religious views and outlooks co-existed harmoniously with those with a more conservative bent of mind. We respected them for their modes of practice and they respected us for ours.  It seemed that everyone's lives intertwined to some degree and multiple people featured to a larger or lesser degree in your life, and had something to impart or contribute. We were bound together by fealty, values, heritage and lineage and we often came together in happiness and in times of sorrow.   The best thing was that young and old lived in proximity, harmony and an underlying feeling of security and belonging.  I think that nostalgic memories of this rich and vibrant way of life was the basis for the inter- generational relationships that are portrayed in The Garden of my Imaan.
ReaderKidZ: Please tell us a bit about your life, Farhana, and how it informed your writing of this book.
Farhana: I immigrated to the United States in 1967 as a teenager and raised two children in this great country.   I currently teach fifth graders in a public school and I can tell you it's supremely revitalizing to be surrounded by youthful energy and vibrancy! The opportunities to observe the psychology of young people at close quarters was particularly helpful in informing my writing of the book with some semblance of authenticity.
However, I got serious about writing after I became a grandparent and felt an inner need to create some good memories for my three grandchildren, who currently range in age from four years to eight.    I wanted to give them something lasting that showed I cared.  It is inevitable that one day I will be a picture on a wall or a photo in an album and I'd like to leave behind a reason or two to make my grandchildren think back on their genealogy, in much the way I remember my own grandparents with love, regard and respect.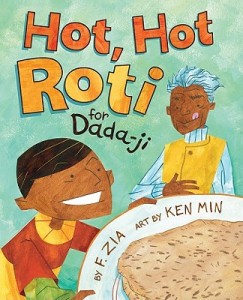 The positive  experiences of a joint family system and an appreciation for that way of life seems to have informed my writing and what I tend to convey through my writing.  The Garden of my Imaan is just as much about the importance of family as it is the growth journey of a young girl.  Both Badi Amma and Amma are central in Aliya's life and have as much a hand in molding her values and character as her parents- a classic case of a village raising a child.    Likewise, my first book, Hot, Hot Roti for Dada-ji, is also about inter- generational family relationships. I hope that my grandchildren will be able to recognize the themes of family and the importance of our elders in our lives.  Additionally, I hope they will learn to live out their roles with respect and grace.
Thank you for the opportunity to share some thoughts with your readers.