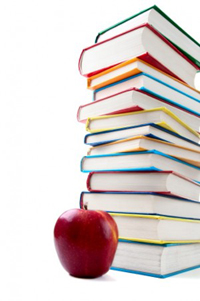 We're back! We hope you and yours have had a good summer and are gearing up for the school year ahead. The ReaderKidZ are ready for  2013-14.  We'll post more book reviews, more author and illustrator interviews, and more tools in the Tool Box than ever before.
We want your ideas and suggestions. Let us know if you've found any books others should know about.
We also want to encourage more involvement from KIDS. We'll post the comments we get from them.
This month we're interviewing debut author Annemarie O'Brien and her book just out from Knopf, LARA'S GIFT. Set in early 20th century Russia, it's a story about a girl and the Borzoi dogs she loves.
Interviews coming in September and October are with Farhana Zia about The Garden of My Imaam, and with Maryann McDonald's about Odette's Secrets.
Finally, here are our themes for the coming months. Let us know what you'd like to see, both in the way of themes and books.
August: Everybody's Back!
September: Diversity-Our Small World
October: Historical Fiction: Bringing the Past to Life
November: Nonfiction: Math and Science- Number the Stars!
December: Holiday Give Away and Our Favorites
(2 week hiatus)
January: Humor-We Love to Laugh
February: Mystery and Adventure
March: The Friends We Make
April: National Poetry Month
May: Summer Reading lists
(2 month hiatus)
Thanks for stopping by. Happy back-to-school from all of us at ReaderKidZ!