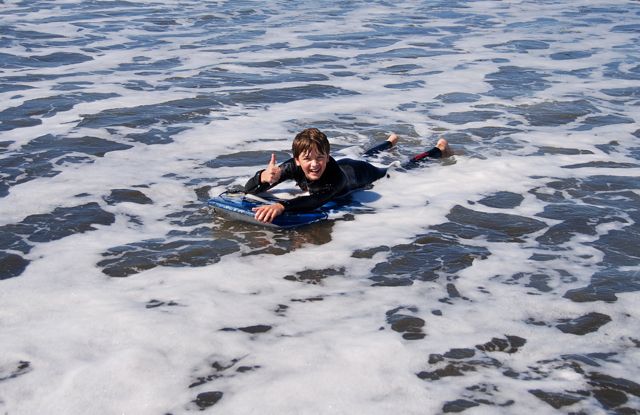 Dear Readers,
School's out!! Or almost. We've had a wonderful time this year sharing children's books we admire about accepting differences, families in change, intriguing people, historical fiction, sports, humor, poetry, and of course, favorites—ours and those of our young reader friends.
For now the ReaderKidZ team goes on hiatus until August.
We'll use this time to scour new and old releases, diligently search high and low for the best fiction and nonfiction for young readers K-5, and plan for an exciting 2013-14.
We'll also go to the beach.
We wish you a summer filled with family and friends, some water, picnics, sunshine, and lots of books in any of their many forms. See you in August!
Yours,
Ann, Deb, Dianne, Nancy, Stephanie, Kristen, and Jeanette
The ReaderKidZ