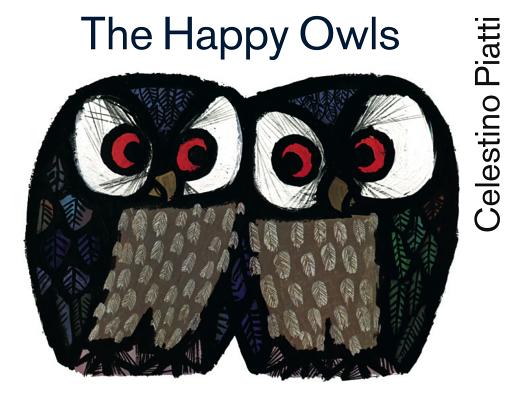 THE HAPPY OWLS by Celestino Piatti (North South, 2013)
The origins of this timeless picture book reach back over 100 years ago to Dutch artist, Theo van Hoijtema's words and illustrations. Piatti, known for his many memorable representations of owls, first published his version of the fable in 1963. He loved owls and wrote,"You can draw an owl a thousand times, but you will never find out its secret." Piatti's ability to capture an owl's secretive, all-knowing gaze is, in part, what makes this picture book so incredibly powerful. Those eyes, to whom a rowdy crowd of fowl ask, – "… how can they live together so peacefully?," reply with a story of all there is to love in the world.
With the same contemplative cadence as John Moffit's poem, "To Look at Anything,"  THE HAPPY OWLS may not be a book for every child, but many children (and adults) will find it a lovely entrée to a conversation about the beautiful things of our world, and how an appreciation of them might, indeed, be the answer to most problems.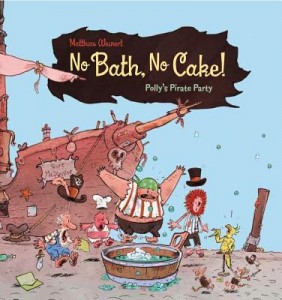 NO BATH, NO CAKE! Polly's Pirate Party by Mattias Weinert (North South, 2013)
Students love this book for many reasons. For starters, it's got silly pirates who take baths, wear smart new clothes, and come up with very pirate-like and (decidedly inappropriate) gifts. Things like wooden legs, sabers, and cannons. But when they finally arrive at Polly's, all gussied up and beautified, they're quickly turned back. What should they do? Young readers will delight in this surprising turn of events!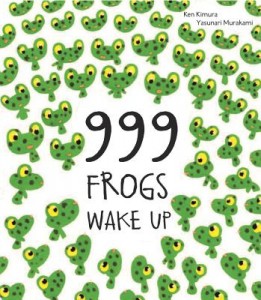 999 FROGS WAKE UP by Ken Kimura, illustrated by Yasunari Murakami (English Translation: North/South, 2013)
A sequel to the celebrated 999 Tadpoles, 999 Frogs Wake Up is a call to Spring and sleepyheads of every flavor. It's a story of friends working together through the mundane and the unusual. The story of 999 frogs who happily awaken others from their winter's nap. Sure, kids will enjoy predicting what comes next in this light-hearted story. But most of all, when it comes to frogs, kids love Kimura's. On each page, full of expressive eyes and mouths, the froglets make the reader want to take out a pencil and draw. In fact, what student wouldn't thrill to write and illustrate her own 999 Frogs' story?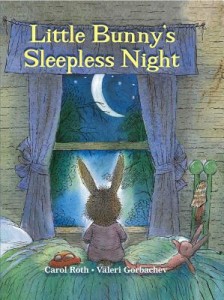 LITTLE BUNNY'S SLEEPLESS NIGHT by Carol Roth, illustrated by Valeri Gorbachev (North South, 2013)
A classic circular story, Little Bunny's Sleepless Night tells the tale of an only child so lonely that he struggles to sleep, eventually turning to Squirrel, Skunk, Porcupine, Bear, and Owl for help. Pen-and-ink watercolor illustrations in soothing pinks, browns, greens, and blues hold just the right note to captivate a young sleepy reader and carry him off to his own sleepy bed.