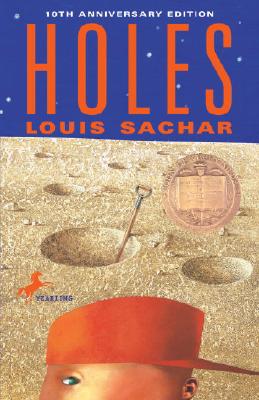 Nicole, Janelle, and Dominic are third graders from California. Check out their favorite books and see what they're planning to read this summer vacation!
Nicole, age 9, recommends… 1) Holes   2) Harry Potter and the Sorcerer' Stone   3) Legend of the Ghost Dog  4) A Coyote's in the House  5) Big Nate in a Class by Himself  6) The World According to Humphrey  7) The Underneath  8) The Summer of Riley  9) If Only.
"My favorite books on the list are Legend of the Ghost Dog and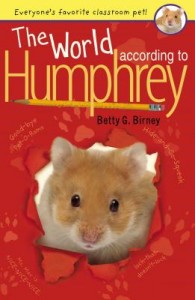 The World According to Humphrey.  Legend of the Ghost Dog is about a twelve year old named Nee who has just moved to Nome, Alaska with her writer father and her irritating little brother, Jack.  Jack isn't happy about the idea of living in the middle of nowhere, but Tee and her dog, Henry, are thrilled with so much space to run and sniff.  But, on a walk near their new house, Henry spots something that has him seriously spooked.  Tee sees a mysterious shadow and it seems to be following them.  Have they disturbed a restless spirit?  And what other secrets might this dark place be holding?
"The World According to Humphrey is about a hamster named Humphrey who was brought to room 26, Mrs. Brisbane's class.  Humphrey has many adventures with all the students, because every weekend Humphrey goes home with one student in room 26.  Humphrey has friends, adventures, and a cage with a lock-that-doesn't-lock.  His life is almost perfect, if only Mrs. Brisbane wasn't out to get him!"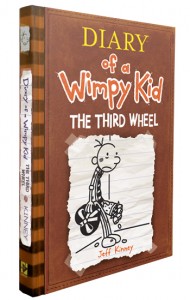 Jinelle, age 9, shares these thoughts : "Diary of a Wimpy Kid: The Third Wheel is an amazingly funny book!  It makes you want to turn the page, and once you are done you'll want to read it again and again.  The school dance is coming up and love is in the air.  But, what does that mean for Greg Heffly?
"The World According to Humphrey is great, great, great!  Humphrey is a hamster that has many adventures after Ms. Mac leaves and Mrs. Brisbane comes back.  He meets many challenges, like dogs, and overcomes them.  The World According to Humphrey is a wonderful book."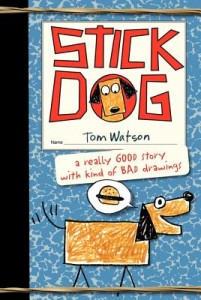 Here's what Dominic, 3rd grader, had to say: 
"I recommend
Stick Dog
, by
Tom Watson
. It's hilarious because Stick Dog is focused on getting a cheeseburger.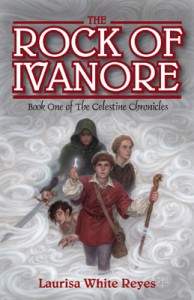 "I also recommend The Rock of Ivanore, by Laurisa White-Reyes.  It's mysterious and gets you hooked to see how it ends."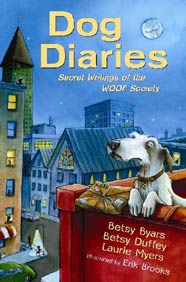 This summer, Dominic is looking forward to reading: Dog Diaries by Betsy Byers, BetsyDuffey, Laurie Myers and The 39 Clues series.
Which books will you add to your summer reading list?