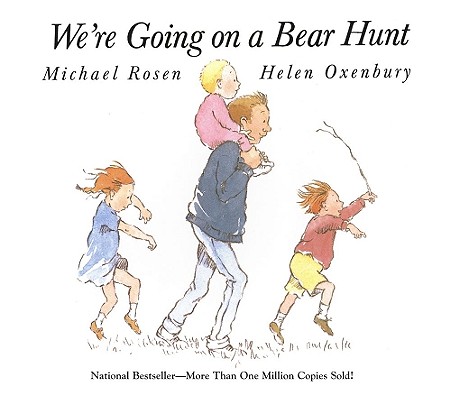 Preschool and kindergarten teachers know that one of the best ways to develop life-long readers is to introduce young ones to books with lots of repetition, books that encourage young listeners to engage with the text by chanting along, adding motions, and predicting what comes next. Kale, 3, already has a list of favorites. Here are several of his current "best reads."
Chock-full of memorable lines, WE'RE GOING ON A BEAR HUNT retold by Michael Rosen, illustrated by Helen Oxenbury has everything a good read-aloud offers. Want to hear Michael Rosen read the book? Check out the video!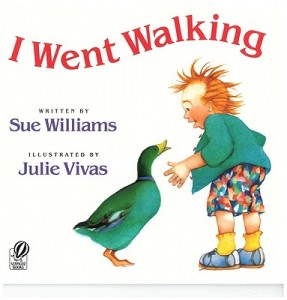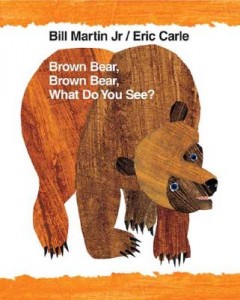 Who doesn't love the snappy rhythm of the familiar BROWN BEAR, BROWN BEAR, WHAT DO YOU SEE? by Bill Martin, Jr., illustrated by Eric Carle. No wonder it's a classic. The simple predictable pattern made it easy for Kale to memorize and there's nothing better for encouraging a love of reading than the joy and sense of accomplishment a young one feels when he gets to read all by himself.
Much like Brown Bear, a jaunty rhythm introduces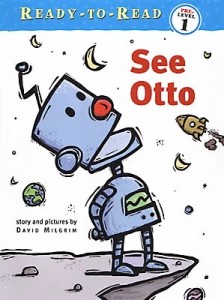 animals and color words in I WENT WALKING by Sue Williams, illustrated by Julie Vivas. Clues in the illustrations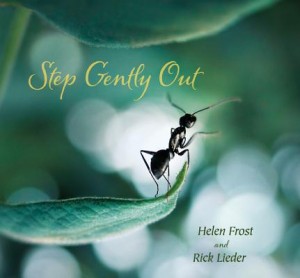 helped Kale predict which animal would be next to join the walking parade.
Kale loves robots and his favorite book at the moment is SEE OTTO by David Milgrim. He loves "the monkeys that paint Otto."   He also enjoys pouring over and talking about the different insects in STEP GENTLY OUT by Helen Frost, photographs by Rick Lieder.
Thanks so much to Kale for sharing his latest favorite books! Do you have a favorite read-aloud? Tell us about it in the comments below.