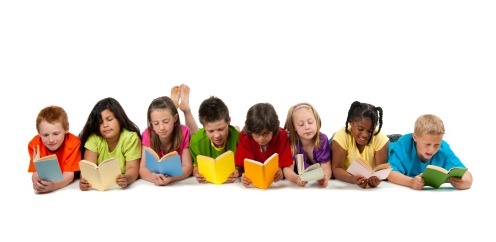 The lazy days of summer are rapidly approaching. What better time for children to immerse themselves in books? Series can stretch over days and weeks. New genres can be explored. Books can be tucked into bags for vacations, camp, a trip to the beach, or to stay with grandparents.
This month, ReaderKidZ enlisted the help of some young reading friends around the country to come up with a list of great books. We have some suggestions of our own, but what better way to find a good book than to hear about it out of the mouths of the children who read them?
If you know young readers, tell them to come visit us here throughout May for some exciting book ideas from kids just like them. Feel free to add some great K-5 recommendations of your own!