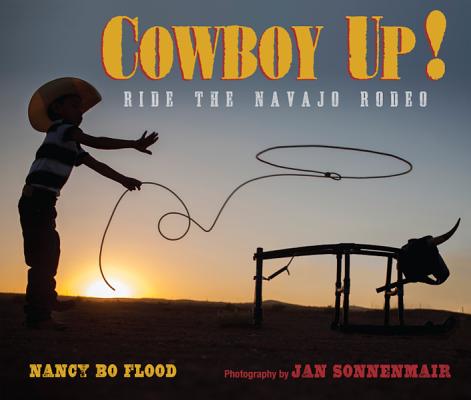 Teachers, librarians, and cowpokes alike!  Pony up and access this CCSS Annotated Educational Activity Guide for Cowboy Up!, then let 'em ride! Right out of the chute, let the vivid richness of Nancy Bo Flood's poetry and Jan Sonnenmair's provocative photographs inspire your young 'uns to connect with the rodeo experience on a lively literary level.  Along with a crossword puzzle and a pictorial match-up game, there are  a number of form poetry activities raring to bring out the creative best in any young champion.

Enjoy a ReaderKidZ interview with Nancy HERE.
To read more about Nancy Bo Flood and her newest book, COWBOY UP! Ride the Navajo Rodeo, visit her website HERE.
Photo by Jan Sonnenmair, courtesy of WordSong